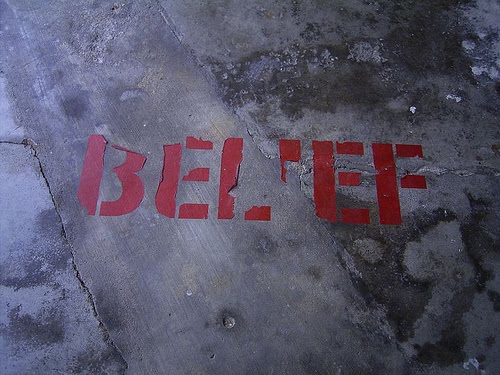 Growing up, the idea of God was presented as a possibility. God, the man upstairs as it were, was at least an option of the table for me as a child. Granted, He was not Jesus Christ, the Messiah, but He was at least mentioned.
Years later, when I finally did meet Christ, I believe I was much more open to saying "yes" because at the very least, I believed in a God, if not the God.
Ironically, now that I am devoted to Jesus Christ, my family wonders why–how. Why have I become a "Christian" (often said as a dirty word). Why do I believe so wholeheartedly and completely in God?
This question is a lot trickier than it appears. I'd like to give some simple, succinct, yet powerful answer, but the truth is…I can't. The answer is so much more…. Continue reading Why Do You Believe in God?