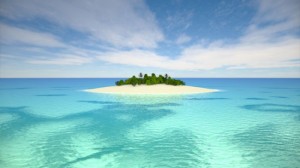 Well, hello. Friday is here again. Hallelujah! I love the weekends. Right now, I'm also enjoying the many comforts in life.
I am taking pleasure in the little things, like a Saturday afternoon nap, a delicious slice of (gluten-free) pizza, and a good book. Which has got me thinking. If I were stranded on a deserted island, what little pleasures would I most desire to have with me?
Yes, the old deserted island question. Let's play. Favorite (Deserted Island) Things for Friday.
Basic rules: You can't bring any people, a television or computer, or any type of transportation to fly or sail your lonesome self off the island. Here's what I'd bring… Continue reading Favorite (Deserted Island) Things