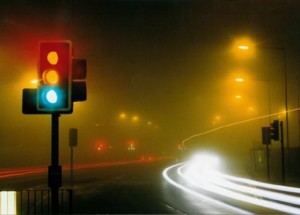 I'm not perfect, far from it and I'm okay with that. I have never been in pursuit of perfection. I have instead always reveled in mediocrity.
Yet, certain things, when I fail to accomplish them, can send me into a guilt and shame spiral. I feel stupid, lazy, or worse condemned. For many of us, there are those few things in our Christian walk that can cause us to feel inadequate, guilty, or less-than.
However, I discovered that there are reasons why I stumble into sin and it's those reasons that prevent me from finding freedom. But, there is something I can do about it, if I'm willing to play a little game.
There are  things that can bring me a feeling of guilt in the day, worse than eating 2 Krispy Kremes (okay, whom I kiddin'? Try like 3 donuts) including yelling at my kids.
There, I said it. Some days, on my bad days, I have been known to yell at my kids. I always feel like the biggest slimy shame-ball.
Oh, I beat myself up. I ask for forgiveness from the Lord 3,4, even 5 times. I ask my kids for their forgiveness. I feel lke the worst mom on the planet and I wonder often why that pattern has been so difficult to break.
Granted, I grew up in a house full of yelling…screaming even. However, that is not an excuse for my sin, but I recognize why it is so easy for me to slip into this pattern.
After months of pleading with God to just take the urge to yell away, my husband gave me some great insight. He told me that I yelled only under certain circumstances, like when I don't feel well (which with my health stuff can be often) or when I am tired ( and considering I sometimes border on insomnia that can be often too).
So, I decided I needed to take this information and use it. God wasn't just going to wash this one away for me. I am responsible for my attitude and more than that, I am responsible for taking care of myself so that those around me don't suffer.
I'm still not perfect, but I try to rest more–go to bed earlier even though I hate it. I have stuck with being gluten-free because it makes me feel so much better. I am more proactive about not sinning.
I know a guy who uses a red light, yellow light, green light gauge. For example, if something is a "green light", it causes no temptation in him and he is able to proceed in that behavior or activity. If something is a "yellow light", then he needs to pause because that activity or behavior is tempting and temptation can lead to sin. "Yellow light" means slow down and return to a "green light" status.
Finally, "red light" means stop. "Red light" means you are in sin. Stop where you are, repent, and return to green light. Yeah, I admit, it sounds a little like a childhood game played on the playground, but it works. Point is, there are always circumstances that bring us into temptation and then if we are not careful, sin. Knowing them and doing something about them is where getting free, begins.
What are a couple of areas  you struggle in? What are the triggers for your sin? How can you prevent them? What is your "yellow light"?

post image here