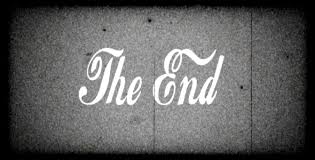 I'm not even sure how to write this post. I don't know where to begin or where to end, so forgive me if I ramble. Or cry. Or blubber all over the page.
This is my last Modern Reject post after all.
So where do I start?
This last year of blogging has left me wanting. I found myself less and less dedicated to this blog, less and less motivated, and less willing to write the kind of posts I had become known for writing. I didn't want to drum up controversy, or rock the boat, or stir the pot anymore.
I didn't want to write divisive posts or respond to angered commenters. I didn't want to defend my faith or hell, my theology for that matter. I didn't want to "make my case" or "prove my point" or "defend my position."
Basically, I didn't want to be the Modern Reject anymore and for good reason. Continue reading My Last and Final Post