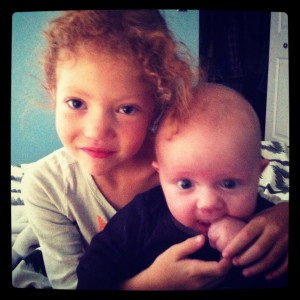 The last few weeks I haven't quite been myself. Well, maybe I have been, since I guess you're almost always yourself. But what I mean is, I've been unmotivated, pretty stinkin' tired, and uninterested in blogging with my usual passion and excitement (you may have noticed).
I'm sure it's just a phase. I think. I hope anyway.
But, beyond feeling a little out of sorts, my days have been filled with laughing, screaming, impossibly wild, hopelessly wonderful, all-too-lovable children.
Life doesn't get much better, even when life is sucking a bit.
Here's what my life has looked like these days…

What has life been like for you these days? What have been the lows? What have been the highs?
Pssstt…most of the pictures from this post are from Instagram. You are more than welcome to follow me there (my user name is ncottrell), and just expect a steady stream of cuteness coming your way.