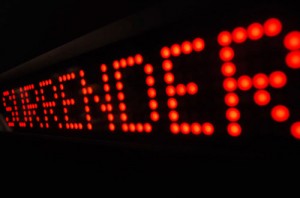 No, it's not Wednesday, but today we are gonna talk about dating, marriage, and letting go. Today's guest post is from the talented and insightful Darrell Vesterfelt. Darrell has appeared on Modern Reject before and I am so glad to have him back once again. Check out his blog This is Me Thinking, where he writes about blogging, the creative process, and its relationship to the church.
Being a single Christian might be one of the most confusing things I have ever had to do. There are so many voices speaking on the subject, telling me to ask more girls on dates or just wait until God shows me "The One." In the midst of all the opinions I have a hard time figuring out which one is right.
The funny thing is a good portion of the opinions come from other single people. None of us have any idea what we're doing.
One thing I have learned in the midst of this process in my own life is that I must surrender my desire for a wife to the Lord. But what does this even mean?
What does it mean to surrender my desire for a wife?
Does it mean I pretend I don't have a desire for a future wife?
Does it mean I stop talking to girls?
Does it mean I date Jesus?
I don't think it means any of those things.
Surrender means to cease resistance to an enemy or opponent and submit to their authority. The hardest part of surrendering, for me, is giving up control.
What if I surrender my desire for a wife, and stay single for the rest of my life??
Several times I have refused to surrender my desire for a wife because of the fear of permanent singleness. A verse that has haunted me is John 12:24: "I tell you the truth, unless a kernel of wheat is planted in the soil and dies, it remains alone."
Surrendering my desire for a future wife looks a lot like that metaphor – giving up control, planting the seed, and trusting that something will grow.
If we are honest with ourselves about this process we have to realize that we can't force things to grow, so surrendering can't happen unless we're willing to give up control. Unless the seed leaves our hands and is planted into the unknown and unseen it will only remain a seed.
I have surrendered my desire for a future wife, into the ground of faith trusting that the unexplainable process will take place, and patiently awaiting the harvest in a season to come.
The ironic part is that when I was asked to write this post I wasn't dating anyone, so it was easy for me to identify this process in my life. Since then I've started a relationship and what I have realized is that surrendering in dating and relationships never ends.
Now that I am dating someone, my surrender looks different then it did before. Now I'm surrendering to the process of dating, even when I don't know what the outcome will be.
This even applies to marriage. Think about it.
Marriage will require surrendering many of my personal desires for a time. But when I'm willing to surrender my own desires for the moment, my desires actually end up being met even more completely than I could have expected.
Do you think it's important to surrender your desire for a spouse? What practical things are you doing to surrender this desire in your life?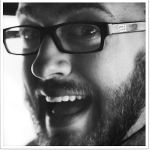 About Darrell Vesterfelt: Darrell believes that a person's story can change the world. He is passionate about helping people and organizations realize the potential of their online presence to promote positive messages, transform thinking, and shifting culture. His blog talks about communicating and living a better story. Read more from Darrell at This is Me thinking.