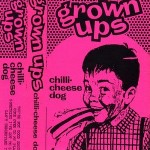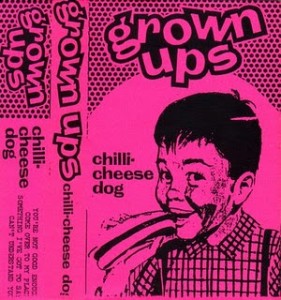 I am still not used to the word "adult." I'll occasionally hear people refer to me as an adult and I'll think, "Huh? Who are they talking about?"
I guess for some people, it is normal to still think of yourself as a kid. I look over the last 5-10 years of my life, however, and realize that in terms of "growing up," I've done a lot.
But does doing grown up stuff really make you an adult? In today's culture where children grow up all too fast and take on the pressures of adult life too soon, and "maturity" is a dying word, what actually makes someone an adult?
Kids, as young as 12 and 13 these days, are having sex. For many of these kids, peer pressure leads to sex, but sex is also a way to feel mature. Yet, we know that sex at an early age leads to many different symptoms, maturity however, not being one of them.
So if sex doesn't make you an adult, what about puberty? I think this goes hand-in-hand with young kids having sex. Just because a person's body is ready to have sex, doesn't mean they are emotionally, intellectually, or spiritually mature.
Okay, so  what else makes someone an adult? What about the day you get the keys to the car? Oh, there is such a feeling of "being older" and freedom, no doubt. At 16, though, I was anything but an adult. I wanted to be an adult. I maybe even convinced myself that I was an adult, but my actions at 16 proved otherwise.
The state says you are an adult when you turn 18 and others would argue you are an adult,  when you turn 21. But again, how many irresponsible 18-21 year olds do you know? I've known a few, myself included.
There is always graduating from college or landing your first "real job" maybe including a salary and benefits. And let's not discount getting married and perhaps having children. Those things certainly grow you up, but do they make you a grown up?
I still look at my life sometimes, complete with a husband, two children, a house, a dog, and a cat–and think, "Seriously? How did I get here?" I feel as though, someone has made a mistake–there is no way I can be a someone's wife and two people's mom…I'm just a kid myself.
Yet, while I might feel like a kid, I know that my actions, my thoughts, and the responsibilities upon me are not those of a child. I can look at my life and recognize that the thing that most seperates me from a child is being selfless.
Children are selfish and they have every reason to be. They know no differently. As I have grown up and matured, I have begun to realize more and more the need to place others before myself and become selfless. Children are selfish. Adults are selfless.
I think responsibility plays a huge role in making someone an adult too. How many times as kids and really teenagers, do we beg our parents to treat us like adults? In response, what do they do? They slap us with more "responsibility." We quickly regret our decision of asking for adult treatment.
Now, however, I enjoy my responsibilities (ugh, that really makes me sound old) mostly because they invlove taking care of the things that I cherish, like my family, my home, the church, this blog.
I have a long way to go before I'll feel like a real adult, whatever that means, but I'm thankful that the mark of an adult, in my estimation, is not necessarily their age or their status, but more a reflection of their character and actions.
What do you think makes you an adult? What about other people? Was there one moment when you realized you had grown up?
post image here