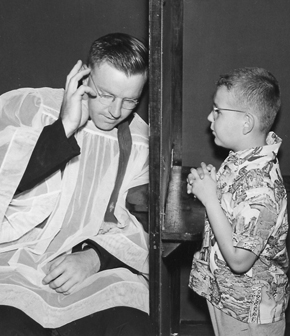 I'm starting a new series called: Confessions. Clever, huh? No, not really, but the purpose is to confess so many of the things I personally struggle with, keep hidden, and daily battle. My hope is that you all will join me in my confessions (Tell me I'm not alone) not to call you out, but to remind one another that we are all in constant need of His grace and mercy.
I shared with you quite a few months ago that God was indeed prompting me to homeschool my daughter for kindergarten. I shared how scared this made me, not only because I question my own abilities, but also because I never wanted to be labeled as a "homeschooling mom."
That's right. I'm vain. I'm selfish. Mostly, I'm vain. I so desperately wanted to avoid all of the homeschool stereotypes: denim jumpers, long hair, mini-vans, scrapbooking, soccer practice.
But alas, I submitted to the Lord and it's official…I am a homeschooling mom. So maybe you're wondering, is it really as bad as I had suspected? Am I already feeling the need to bake cookies and cloth diaper my babies? Well, you might be surprised….
Firstly, let me say that I sorta, kinda, like teaching my kid each day and I sorta, kinda dislike it. It's easy, yes. She's fairly easy to teach. But, it is another thing I have to do every.single. day. As if everything else I need to do everyday isn't enough.
Big gripe #2. I'm selfish. Oh, I already mentioned that point up above. Well, it needs re-mentioning because it is so true. I'd really like to sit on my butt and browse Pinterest or watch Hulu than spend that 1 1/2 hours teaching her. Ugh. I sound like the world's laziest mom, but it's the truth.
But when it comes down to it, it really isn't as bad as I thought it would be. Granted, I've only been doing it for a week or so, but still. Now don't get me wrong, if I think about homeschooling all three of my children for the next 10-15 years, I start to sweat and my heart starts to race. I believe it's what they call a panic attack.
So my big confession, besides acknowledging just how selfish I really am, is that homeschooling ain't so bad so far. I'm still reluctant. I'm still nervous and feel out of my element, but I smile at realizing that this is usually how God likes me…flopping around like a fish out of water, trying to breathe.
He has purpose in taking me out of the fishbowl so to speak and who knew it would come in the form of me as teacher and my daughter as student.
Got anything you'd like to confess? What situation has God placed you in recently that had you feeling out of your element, nervous, or unsure? How did you handle it and let Him work?