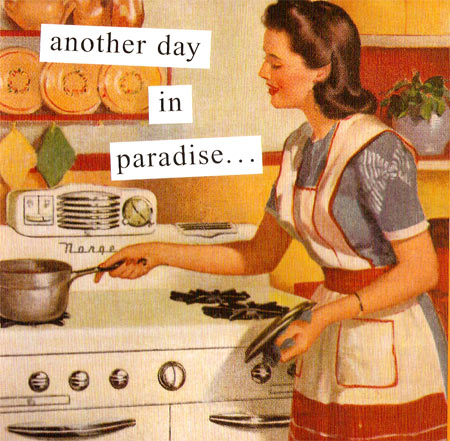 Since I have become a mom, 4 looooong years age, my life has greatly changed. I've had to learn skills that I never thought necessary, like how to simultaneously cook oatmeal, talk on the phone, and bounce an infant on one hip.
Not to mention, my husband and I have served in ministry, led a home group once a week, met with couples, and discipled younger people. Then, about 6 months ago, I decided to start blogging. Yeah, awesome (insert sarcasm)! Diapers, potty seats, Bible studies, cleaning, ministry, and everything else wasn't enough. I wanted to add more to my plate. 'Cause you know the expression, "If it ain't broke… then break it!"
Everyday of my life is fascinating, enthralling, hilarious, and yet, somehow, painfully like the day before it. For those of you who care–care how I manage to feed two small people three times a day (plus snacks), clean my house, write 5 posts a week, disciple 2 women, and maintain a rocking marriage, all while balancing a pile of plates on top of my head and riding a tricycle… here you go. Here is a day in the life–of me…
6:50 a.m. My alarm clock, I mean my son, gently awakens me… no, wait, abruptly awakens me with the sounds of him calling from his room, "Mama! Mama!"
6:53 a.m. I lay in bed, trying to ignore my son's calls and go back to sleep, while the list of all I need to do today fills my head.
7:15 a.m. I'm up. Yes, I let him wait in his room that long. My son is up. My daughter is up. My husband, not so much.
7:15-8:30ish a.m. I stumble to the kitchen and make breakfast. Or more like, I put out a bowl of dry cereal and tell my kids to snack on it, while I check the computer and put up my daily blog post. Later, I return to the kitchen and whip up breakfast, a healthy, nutritious, balanced, breakfast free from all preservatives and processed food. Oh wait, that's Betty Crocker, not me. Sometimes I get us confused. Somewhere in there, I get us all dressed and ready for the day. Man, I'm gooood.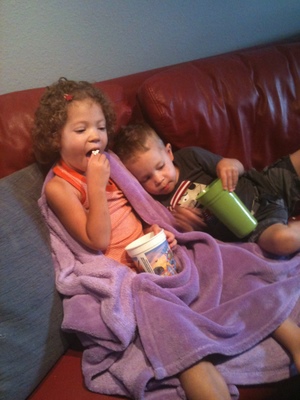 8:30ish-9:30ish a.m. I don't know exactly what my kids do during this time. I think they watch cartoons sometimes, or run around outside, or play in their rooms, effectively pulling out every. Single. Toy. They. Own. Meanwhile, I ignore screams coming from the other side of the house, and begin my daily social media barrage. I tweet. I Facebook. I maybe tweet again. I ignore more crying. I respond to comments on MR. I comment on other blogs. I yell across the house, "Be kind, you two!"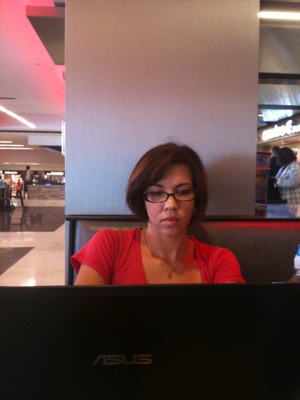 9:30ish–hopefully just before nap time. During this time of day, I systematically set out to exhaust my children, so as to guarantee an excellent nap time experience. On bad days, we run errands (also know as a form of torture for any mom). On good days, we play with other kids and I see other moms, or we visit the park, or we attend morning Bible study, or we hang out with family. Either way, come 1:30, a slight smile stretches across my face, the heavens part, the birds sing, and I say the words that mean so much, "Kids, it's nap time." Ahhh… oh yeah, and we eat lunch sometime in there, too.
1:30-2:15 p.m. I enter my daughter's room, on average 3 times, threatening to "get her" each time if she does not close her eyes, and be quiet.
2:16-4:00ish p.m. I pass out. I mean, I sit at my computer and hopefully write an entire post, but more likely a partial post. I tweet. I Facebook. I respond to comments. I visit J. Crew online. I read other blogs. Then I pass out.
4:05ish-5:30ish p.m. I hear coming from my son's room, once again, "Mama! Mama!" I retrieve my children from their rooms. They wake up either cranky or splendid. I never know what I'm going to get. Cranky kids watch cartoons. Splendid kids play outside. After an infusion of peanut butter and graham crackers, we do crafts, or color, or play games. We read books. Dance. Act goofy. I probably check this here blog thingy and tweet once or twice, too. I also pull out a recipe and stare at it for a while, deciding if it is worth making, or if ordering a pizza would be just the ticket.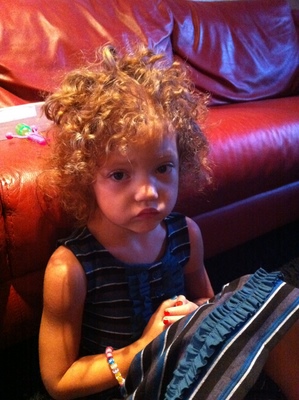 5:30ish p.m. This is my second favorite part of the day (besides nap time, obviously). My husband walks in the door. "Honey, I'm home," he says. We proceed to have a very 1950's era kiss hello, at the door. We gaze into each others' eyes, he puts his hands around my waste, and then I hear… "Mom! I pooped! Wipe me!" Romance never looked (or smelled) so sweet.
5:30ish-7:20ish p.m. Jonathan and I try and catch up on the day, over toddlers crying, screaming, singing, or whatever else they are doing, while I simultaneously finish cooking dinner (all the while thinking that Domino's really would have been nice). We then enjoy a fabulous gourmet dinner together as a family, complete with wine and candles (nope, wrong again. that's some other family's life). We enjoy a hopefully yummy dinner I cooked, while wiping up spilled milk and faces.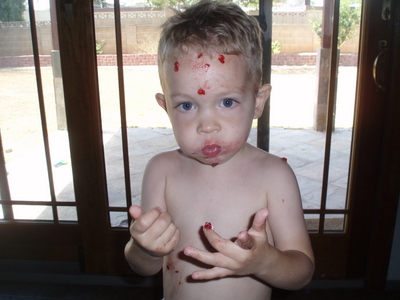 7:20ish- 7:45ish p.m. Jonathan and I then proceed to muster up every last bit of energy we have to clean up the kitchen, wash dishes, bathe kids, put jammies on, brush our kids' teeth, read stories, pray with them, and, finally(!), put kids to bed. Kids are so high-maintenance, but I highly recommend having a few.
7:30ish-we are too tired to hang out anymore. Some nights are different. Some nights, I meet with one of my disciples. We talk, pray, discuss scripture. I help hold them accountable. I leave thankful that God ever bothers to use a person like me, as needy and undeserving as I am. Some nights, we have a couple over for dinner and we spend the night talking about church, ministry, family, and life. Some nights we spend with family, watching movies, laughing, enjoying God's blessing. Other nights–most nights, in fact–Jonathan and I curl up on the couch and watch some non-edifying secular television show. Yeah, we're those people.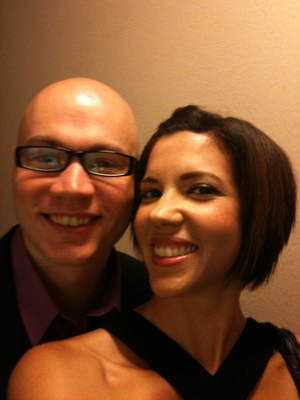 Then, I return to the computer to finish my post for the next day, stressing myself out that it's not already done. Jonathan graciously edits my post and proceeds to insert and remove, on average, 18 commas. (Commas and I don't get along.) On nights when the mood is right, meaning I'm not totally exhausted and no child has peed the bed, we participate in the act of marriage, also know as getting "freaky deaky." Following that, we might even watch a late night movie on a weekend night, and then kick ourselves in the morning when the boy wakes up.
Way past our bedtime, whatever that is. My third favorite part of the day. Jonathan and I lay in bed and talk. We dream about our future. We talk about the church and where it is headed. We share funny stories from the day. We laugh. We unwind. We connect. We pray. We pass out. And the next day, I do it all over again.
What's a day in the life of YOU look like? What parts of your day do you dread? What parts do you absolutely love? What does a dream day look like?