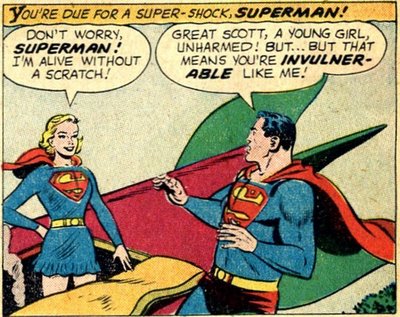 Today's post is the third in the Don't Believe the Lie series. Americans are constantly fed the line that we deserve everything and we can have anything. We are told that, when it comes to career, family, finances, and material possessions, we really can have it all.
The sad thing is, this is simply not true. "Having it all" is a cultural myth that people have spread in order to justify the numerous and varying priorities in life, constantly pulling us in different directions.
Having it all conjures up ideas of a perfect life, filled with things and stuff, while simultaneously holding your dream job and being married to your soul mate. I hate to say it, but I've got to: Sorry, but you can't have it all.
Part of the problem is that Americans believe the lie that, in order to feel fulfilled and worthwhile, they have to achieve certain things. You need to have a college degree (which I disagree with), a spouse, maybe kids, a thriving career, a house, 2 cars, a 401K, an active social life, and a network of friends. Sheesh, who can do all that? And why would you want to?
Men, specifically, are fed the lie that they need to be financially successful with a satisfying career to "have it all." Women believe the lie that they need to have a booming career and be a full-time mom. Despite our best efforts, we are not superheroes. I can barely make my kids breakfast some mornings and I stay home with them. The thought of juggling both a full-time career and motherhood exhausts me.
Christ's offering of the abundant life is not the same as "having it all." Choosing to follow Christ requires sacrifice and commitment, as any believer can tell you. The trouble is, many Christians are swayed by the shiny, glossy, pretty things of the world and quickly abandon the Christ-centered life for something much less fulfilling.
Years later, when they have worked 60+ hour weeks, neglected their families, and forfeited their faith, they look back wondering where time has gone and, better yet, where is this abundant life they were promised?
Also, some Christians who enter full-time ministry and convince themselves that, in serving the Lord, other things like family can take a backseat. Far too many people who begin serving in full-time ministry eventually burnout or trade Kingdom work for the allure of money and worldly success.
The "having it all" lie is wrapped up in material or ministry success versus true greatness. Success is money, power, beauty, and fame. Greatness is loving Christ and loving others as yourself. One is temporal. The other eternal. One is built of empty promises. The other is built upon the promises of God.
You can, of course, achieve greatness apart from serving in full-time ministry. You do not need to be a pastor or on a church's payroll to achieve greatness. However, you do not need a six-figure salary to achieve greatness, either. You simply need to lay to rest the idea that you can have it all–"all" being what the world sells.
I got married shortly after graduating from college. I was then pregnant with my first child soon after marriage. My first job out of college was working for an organization called the Alliance Defense Fund. I loved the work they did–Kingdom work through the judicial system. I knew, however, that I would be leaving my job–my hopeful career–to stay home with my baby, once she was born.
I felt so conflicted. One the one hand, I desired to have a competitive career in non-profit. I also wanted to raise my children and miss as little of their childhood as possible.
One day, the ADF asked a woman by the name of Phyllis Schlafly to come and speak the employees. She strolled up to the podium, a woman in her 70's. She was energetic, passionate, and convicting.
Schlafly began to tell us all the story of how she went from being a homeschooling mother of 5 to one the most influential political activists in Washington. She explained how she had committed to staying home with her children while they were growing, and that motherhood was first and only her priority. As her children grew, however, she saw a need for conservative female voices in the political arena. So what did she do? She attended law school in her 40's and became a constitutional lawyer. Since then, she has become one of the most prominent conservative activists in America, fighting to preserve the family. She has done more to protect families, women, and children than I can list here.
I sat there that day, maybe 4 months pregnant, listening to this woman… and I felt so encouraged. Suddenly, I realized that what I thought was having it all was actually a lie. There is no such thing, because I thought "having it all" was really "having it all right now." Not later–now.
I hadn't realized that, just as the Bible explains, there are seasons: seasons to grow, seasons to serve, seasons to achieve, seasons to surrender. "Having it all" and "all at once" are overrated. Our lifetime really is long enough to achieve all that we desire, just not all at once.
I'm still tempted to pursue worldly measures of success. I'm still torn sometimes between wanting a career and choosing instead to stay home and change diapers. But then I remember that the abundant life is experienced over a lifetime, not in a day.
Have you ever fallen for the lie that you "CAN have it all"? What are the "all" lies you struggle with? What, if anything, do you feel pulled between?
post image here