If you missed Monday's first ever Daily 3Some, it is a chance for me to share  news, facts, or titillating tidbits with all of you. You can then share your Daily 3SOME with me via Facebook or Twitter. Today's Daily 3SOME dabbles in royalty, discrimination, and full body searches. Sounds good huh?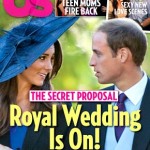 Prince William finally popped the question to his girlfriend of 9 years. I watched an interview with the couple on CNN and apparently the two already "share a home." I was amazed. What happened to integrity, respect, decorum, and proper English etiquette? I guess the Prince these days and his would-be-wife (the would-be-queen), sadly, look just like everyone else.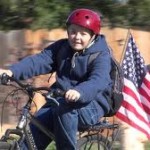 A 13-year-old boy was told by his middle school, to remove an American flag he had displayed on his bike, after other students complained. The school superintendent cited "racial tensions" between Hispanic and white students as justification. Well, yesterday the boy received an escort to school like no other, with hundreds of people proudly flying American flags. Watch the video here.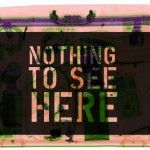 "The TSA has achieved the final state of a government bureaucracy — total ineptitude combined with maximum waste of resources," says American Thinker blog. Agreed. The current issue of the "pat-down" versus the full body scan is like watching an episode of The Soup. It's funny and yet strangely unsettling. Americans complain about both methods, but then demand national security and public safety. My vote? Forget scans and pat-downs. Let's profile. Israel does and has the safest airports in the world, despite millions wanting to kill them, daily.
post image here, here, and here.