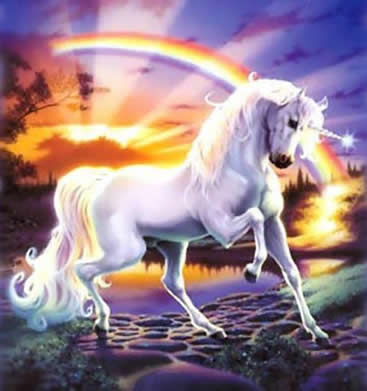 Today is Modern Reject's 6th month blogiversary. Can you believe she is that old already? It seems like just yesterday that she took her first few wobbly steps. Soon, though, she was off and running, although still tripping and falling flat on her face along the way (yes, this analogy is really about me, okay?). So, today I want to celebrate, and I plan to do so in a few different ways.
First, I share some stats on Modern Reject's growth (if you like that kind of stuff) below and give some big thanks!
Second, I am giving out the coveted Reject Awards. See if you are a lucky winner.
Last, but not least, there is a survey, asking you what you like, love, or just can't stand about Modern Reject. If you read nothing else, please take time to participate in the survey (do I sound like I'm in telesales?). It will really help me know what I'm doing well and what I'm sucking at–and hey, that's important.
Now, I'm not gonna lie (sorry, Danielle), it's gonna get realz in here (yeah, that's for you, Josh), because it is what it is (sorry… everyone!)…
Stats and Stuff
Over the last 6 months, Modern Reject has had visits from 64 countries, including Israel, Sweden, and even Kenya. The most read content is my:
Since rolling out my new blog design, the increase in traffic has been astounding. Last week, for instance, my traffic increased month-over-month by roughly 117%. This month's stats, are going to blow every previous month, out of the water. So, thank you! I'm sending you all virtual hugs and sloppy wet kisses… um, those are virtual, too. You guys have started reading, kept reading, and gotten others to read, as well, and I am humbled.
I am so looking forward to the next 6 months and seeing how God continues to grow Modern Reject and, as a result, me.
I'll admit, as much as I have loved blogging, every once in a while, I want to quit. It's difficult to write  a post everyday and still do all the things I need to do–like keep my kids alive. But, more often than not, one of you have emailed me or messaged me, simply to tell me how much you enjoy Modern Reject and how much it has blessed you. Imagine my constant surprise. You guys make it all worth it. Truly.
Reject Awards
The first Reject Awards were given out on Modern Reject's 1 month anniversary. I like to have parties for no reason, what can I say? And the envelope please…
Top Commentors (meaning you commented a lot and I like it)–Carrington, Ashleigh, Josh, Jr., and Joey. Thanks guys! You help bring about great conversation, ongoing discussion, and encourage others to chime in, as well. You do not go unnoticed.
The winner for Outstanding Comment is (drum roll, please)… the freshman commenter, Mishka. Her comment on Top 10 Phrases I Never Want to Hear Again made me, "literally", almost pee my pants. Honorable mention goes to Joey, for just about everything he writes. This guy is refreshingly funny, and yet effortlessly brilliant.
The award for Longest Comment goes to… Ryan, a.k.a. The Gobes. His doozy of a comment was well-written, but man, was it long. Oh, and he's my cousin. Love you, dude (See, Karen, it wasn't you, but it was close).
And last but not least, my Biggest Pimp award goes to the blogger or non-blogging individual who pimped Modern Reject out the most and spread the love with linkage and the like. This award goes to Josh, also known as The Minor Prophet. Josh has a blog filled with great topics on life and faith. Be sure to check it out.
A few honorable mentions for Biggest Pimp, also go to Organic Life Love, Candid Motherhood, and Lukas and Jessica. Thanks ladies (and Luke)!
Thanks again to all of you who take the time to read, comment, respond, and show support for this here blog. You rock!
The Survey
Don't leave yet. Please take a minute (really, like 60 seconds) and answer 5 quick questions about Modern Reject, and a sixth for bonus points. I'll love you forever and ever, cross my heart.
Show More Love!
If you haven't already, I'd love to connect with you on my Facebook page, via Twitter, and if you're really savvy, on RSS (pass me a note in math class, if you don't know what RSS is).
xo 4eva,
Modern Reject