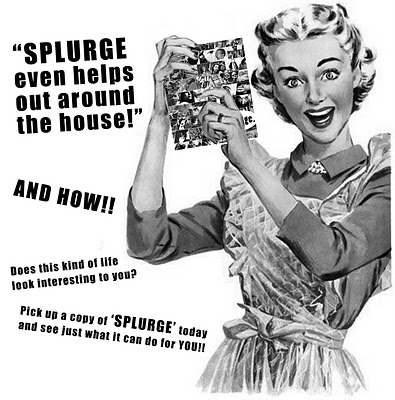 Christmas is upon us and I have spent too many hours flipping through catalogs and browsing websites. I always daydream about giving (and receiving. I'm no saint, okay) the most extravagant gifts.
If I could, I would lavish piles of presents upon those I love and those in need. If money were no object and I could play Santa, this is what I would give. Think of it as my ultimate Christmas list. Here are my Favorite (Splurge) Things for Friday…
I'm sort of a geek for wood accessories. They appeal to my love of modern design as well as my love of retro aesthetics. I saw this super cool Mac cover on Ragamuffin Soul. I had to wipe the drool away.You can buy yours (and mine) here. Oh, but first, buy me a Mac please. Thanks.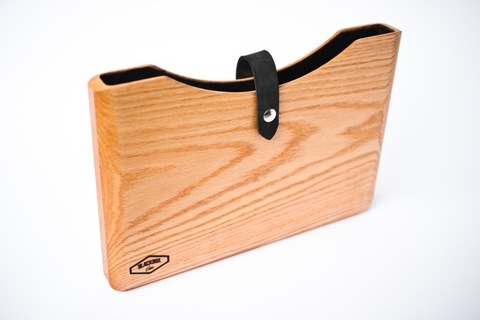 Also this wooden whale desk accessory I spotted on Design Sponge is about as cute as something gets. It is from Pfeiffer Lab, just in case you want to snag one for yourself.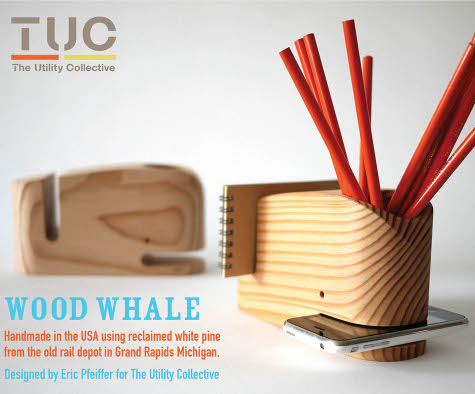 If budget were no issue I would buy my husband an extravagant cigar set (maybe even illegally import some Cubans…wink wink). I'd also buy him an over-the-top film collection like this one from Twentieth Century Fox. It is 20 years of their best films, for the sticker-shockingly high price of $500. Since he is such a movie connoisseur, he would enjoy every dollar spent.
I'm a sucker for anything animal shaped (as long as it's cool of course) and West Elm is full of adorable yet stylish furry and feathered friends. Another holiday bonus: proceeds from the sale of these sequined cuties benefits St. Judes Hospital for children.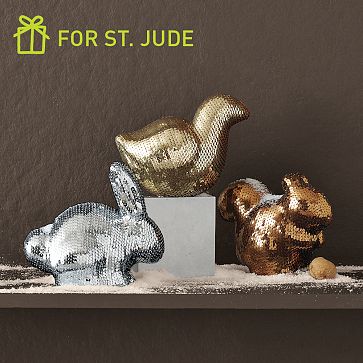 If Santa could bring my kiddos anything maybe he'd bring them a deluxe train set for my son and a ridiculously detailed and beautiful dollhouse for my daughter.
A charity that I long to give thousands of dollars to, is Charity Water. They provide clean water to those in African for as little as $20. My hope is to host a fundraiser, perhaps even here on Modern Reject, to raise the $5,000 necessary to provide an entire village clean water for life. As for now, I'll just have to give $20 increments. 20 bucks though gives one person clean water for 20 years! Another bonus: 100% of the proceeds to Charity Water go directly to their water projects. It's like Christmas, all year long.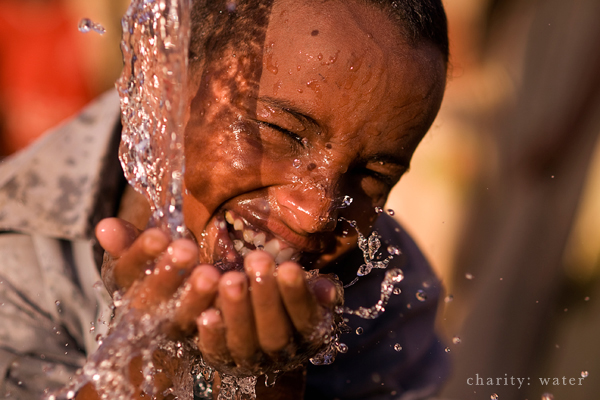 Consequently, I also signed up to join Carlos Whitaker of Ragamuffin Soul, as he forms teams to help raise money for Watermissions.org. I'll be rolling out for info next week, as to how you can participate, if you are interested. They are only asking for $10 and are doing a great campaign for the Christmas season.
A few indulgences for myself? Well I'm glad you asked. The domestic girl in me wants a shiny stainless steel refrigerator. This one is the Cadillac of iceboxes, maybe even the Mercedes. Have you ever seen anything like this? Me neither, but I want it. I think my kids could play hide-n-seek in there.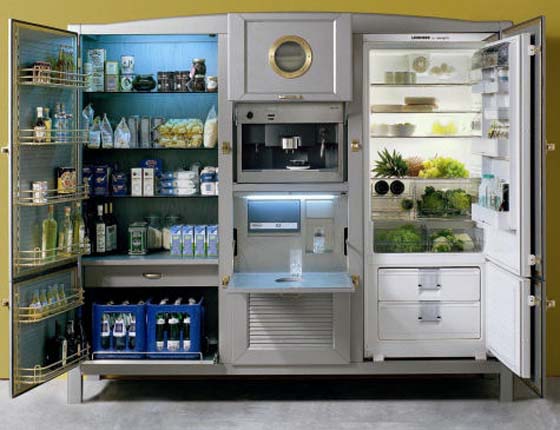 I also love modern design in furniture and this sweet little side table is both rustic and mod. Apartment Therapy is currently running their tremendous annual Christmas giveaway, so maybe I'll win this pretty one.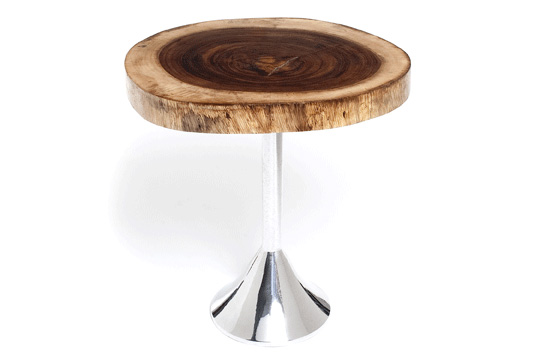 When it was all said and done, I would also love to take down every single tag, off of every single Christmas tree angel. My mom, who was a single mom for many years, would take me to the mall every holiday season to choose a child. We had very little ourselves. Some months we barely paid our rent or had little to eat. My mom, however, was so quick to remind me , that despite our seemingly humble life, we still had so much more than so many others. I think shopping for that mystery boy or girl each year are perhaps some of my favorite childhood memories.
So there are a few of the luxury items I would buy for those I love and those who need it, if I could.
What are some of the most luxurious gifts you would buy for your friends, family, those in need, charities, ministries, or yourself? It is fun to daydream about giving and Christmas is the perfect time. I am reminded this time of year to be ever thankful for all that I have, not just material, but spiritually and relationally, as well. I am blessed. What about you?
post main image here.