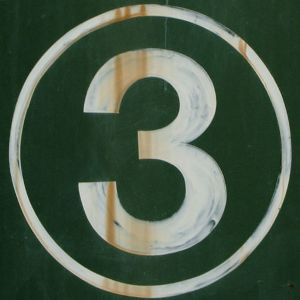 From the time we are born, each one of us begins to seek out our needs. Some are provided for us by our parents–food, shelter, clothing. Some of our needs are met by our parents themselves, as they protect us, encourage us. Some of our needs are not met by our parents. They may have neglected us, ignored us, or even abused us.
Many people still desperately search to have their needs met after they become adults. They search in all the wrong places–alcohol, sex, money, ministry, affirmation of others–and are left feeling empty.
The Lord, however, knows our three greatest needs. He designed them. He placed them within us. Every single one of us shares these three needs.
Need #1- The need to feel loved. This may sound a bit cliche, but in reality we all desire to feel loved and be loved. The Father in Heaven is the one who provides this love. He is the One who tells us He loves us, with a perfect Father's love. He is the Father welcoming home the prodigal son. He is the Shepherd searching endlessly for His lost sheep. He is abba father, upon whose lap we can climb upon, when we are tired, or hurting, or simply needing to feel loved.
I have struggled in my earthly father relationships. They have been anything but perfect. I placed many of those negative experiences and connotations onto my Heavenly Father, as well. Would He let me down? Would He forget my birthday? Would He always love me?
At one point the Lord spoke to me, so sweetly and gently, that I was in fact sinning by thinking these things. I knew the Father's character and by believing anything less, I was defaming Him. I repented right then and cried out for forgiveness. My loving Father in Heaven fogave me and not only that, but in one moment removed years of wrong thinking. He transformed my mind. My relationship with the Father has never been the same since.
I still struggle from time to time with old thought patterns creeping in, but my God is quick to forgive and even quicker to make me feel loved.
Need #2-The need to feel significant. Feeling loved is one thing, but feeling significant is something else. Significance is knowing that we matter and that we are important. Significance says that we are not just another cog in a wheel or another number, but that we are an individual, created to do good works. Jesus is who provides our significance. It is through His death that we find our importance. He was willing to die for you, not just me or the guy sitting next to me, but for you. He knows you by name and calls you by name. We are not just  faceless believers trolling along in His Kingdom. He says we are significant and we are His friends.
I am still learning about my true identity in Christ. Who does He say that I am? Where is He calling me? But, the more I allow my significance to come from Him, the less distracted by the world I am. The more I listen to who He describes me as, the more confident and whole I feel.
Need #3- The need to feel competent. Many Christians stop here. They perhaps feel loved and have a sense of significance from the Lord, but they never feel competent in their faith. They never feel capable or able to do the things that the Lord asks us to do. The Holy Spirit, however, is the one who brings us this competence. He not only says we can, but actually empowers us to do. He reminds us of Christ's words and brings scripture to mind. He is our Counselor and our Helper. He came so that we might be filled with His presence and live Christian lives filled with power, not impotence. We cannot muster up enough strength on our own to become competent. We must rely on the Holy Spirit to fill us, guide us, admonish us, and empower us each and every day.
I tried, for the first few years of my Christianity, to make things happen on my own. Ironically, I came to Christ through a church that was filled with the Spirit and operated in His power naturally. I just felt that somehow, that same power and ability was not available to me. I now know that this is not true, but is a lie that the enemy has successful planted in many believer's minds. The Chritian life is suppose to resemble the Book of Acts, complete with tongues of fire. Do you believe this?
Which of these three needs have you struggled with understanding or taking hold of the most? Which of these three has God revealed to you and you are currently living it out? Where do you need more?
post image here