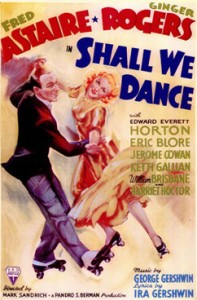 There is nothing quite like a good duo–a perfect pairing. We have the undeniable power of peanut butter and jelly, fish and chips, and Batman and Robin.
Nothing beats the greatness of the perfect duo, whether it be food, comedy, sports, or real-life. I am appreciating more and the more the need for teamwork and compromise and heck, just plain old chemistry.
From a ridiculously gross cartoon, to a dancing duo, and some sports legends, these partnerships have it. Here are my Favorite (Duo) Things for Friday…
1. Burger and fries (or beer). I have expressed before my love of burgers and the right side of fries can catapult any burger into the extremely delicious range. Although occasionally, the right beer can do the same thing. Yum. My stomach is growling just thinking about it.
2. Laverne and Shirley. Okay, yes, this was before my time, so to speak. As a kid however, I would tune in to re-runs to watch the undeniable chemistry between these two goofy roommates.
3.Oreos and milk. I don't even like milk, but I cannot resist having a glass of the frosty white stuff whenever I have the pleasure of polishing off a sleeve of Oreos. Since going gluten-free about a year ago, Oreos have been a never-ending craving. I found a recipe for the gluten free version though and am ready to pour a glass of milk.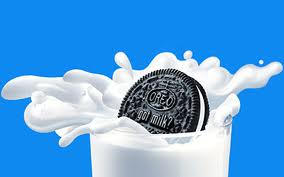 4. Calvin and Hobbes. My dad is a bit of an artist (as am I) and drawing Calvin and Hobbes, the adventures of a 6 year-old and his "imaginary" tiger in their mischievous, sometimes devious behavior,  is a favorite memory of mine.
5. Sir Charles Barkley and KJ. Okay, I live in Arizona and that makes me a Phoenix Suns fan. We haven't won much, but we've got heart. Nothing conjures up such sweet sports memories as the days of watching the charismatic and talented duo of Charles Barkley and Kevin Johnson dominate the Western Conference.  Arizona misses you and misses the glory days of 1993.
6. Chips and guacamole. I like salsa, but I looooove me some guacamole.
7. Ginger Rogers and Fred Astaire. I long for the days when men were men (and wore hats) and ladies were ladies (and wore gloves). When men asked women to dance and not only did they dance, but they flew–they floated–they mesmerized.
8. Ren and Stimpy. Without a doubt, my personal all-time favorite cartoon duo. I laugh. I cry. I snort. It is perfect. It is gross. It is Ren and Stimpy.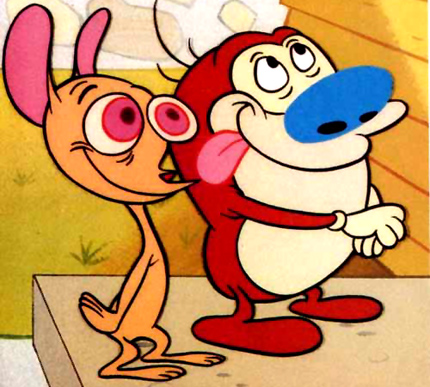 9. Vampires and zombies. I don't know of a movie (yet) where my two favorite gore creatures exist. Maybe somewhere in the world of the fantasmi-goric there is such a film, but I know of nothing of it.  A girl can dream though…a girl can dream…
10. Me and the hubster. Yes, this a little cheesy, but it is oh so true. My husband and I are a great duo. He thinks God just totally hooked us up and I agree. However, I also think there might be a shred of luck involved. I mean you can't really know how well you will live with someone until you, well, live with them. We live life side-by-side so well. We are friends, teammates, partners in crime (metaphorically speaking). Duos rock!
Share with me! What or who are some of your favorite duos and why? Cartoons? Food? Sports? Real-life? Lay it on me….
post image here, here,  and here,
P.S. I have had the tremendous honor of having some of my content used over at Churchleaders.com. The current post is "God's Tagline", one I wrote a few weeks ago. Please stop by and leave a comment and show me some love. I would be blessed if you did so.