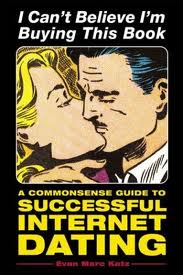 "1000s of Pictures of Beautiful Single Christians," that's what one Christian dating website advertises. I don't know about you, but that description kind of gives me the heebie jeebies.
How about this one: "All Single. Only Christian. Amazing Selection: Come & See." It reminds me of an advertisement for some seedy massage parlor.
Christians and internet dating services are on the rise. More and more believers are choosing to sign up, fill out a profile, and upload a pic, in the hopes of finding their one true love.
I wonder though:  Is Jesus in the internet dating business, guaranteeing some a happily ever after, or is Christian internet dating a way of circumventing God's will and taking matters into your own hands?
It used to be that internet dating was a social taboo, one that was perhaps participated in, but never admitted. Over the years, thanks to mammoth dating sites like Match.com and eHarmony, Christian internet dating shifted from the embarrassing to the fairly acceptable.
The words, "We met online," once social suicide, are now nothing more than an everyday occurrence. We all know someone who has met a boyfriend or girlfriend online–perhaps even a spouse.
I do not find it remarkable that Christians are flocking to dating sites (especially the Evangelical-focused eHarmony). I mean, Christians like to be married. Part of that is because many of us (hopefully) wait until we say, "I do" before we "do it".
Marriage then takes on a whole new meaning: sex. Not to mention the fact that, within many Evangelical circles, marriage is seen as the ultimate goal–whether right or wrong.
The Christian culture is not particularly single-friendly, despite the fact that many believers are told to look for a spouse. Churches that do offer "singles groups" are often overrun with those foaming at the mouth to find a spouse–the marriage hungry and matrimony-crazed.
Church, which is meant to edify the body and make disciples (who make disciples) becomes a battleground for dating, a virtual high school with Bibles and a Sunday sermon. It can be very unappealing to navigate the waters of singledom, to say the very least.
So, while there are those trying to seek a spouse in a healthy way within the church, doing so can be difficult given those making it a sport.
On the flip side, I have known quite a few single people who believe that God will just magically bring them a spouse. Somehow, they have interpreted the scriptures to mean that, if they sit in their house drinking Vitamin Water, watching The Office while picking their noses, God will wave a magic wand and "gift" them a husband or wife.
Hmmm…in my experience, God does not work that way. Which leads us to Christian internet dating. (Which, by the way, can Calvinists even use online dating in good conscience? If God has pre-ordained everything, why bother signing up? I'm just asking.)
Many Christians enter the internet dating scene in an attempt to be proactive and "do something" instead of just sit there. They desire to "take the bull by the horns" and make marriage happen.
However, where is the line between trusting God for your future spouse and attempting to control your own future? Can a single Christian sign up for an on-line dating service and then fully submit that process to God?
I believe they can.
I suspect that many people using Christian dating services are not doing so with the best or most holy intentions. However, that does negate the fact that some are doing so for the right reasons, seeking God as they begin their Christian exploration of internet dating.
Sure, it sounds a little weird to me. It doesn't seem like the most natural way to get married, but who says it has to be one way or another. If you love Christ and can find a compatible person who loves Jesus and makes your heart go pitter-patter, who cares if you met in cyberspace?
In my estimation, it's better than having never met at all.
What do you think about Christian internet dating? Do you know people who have found true-love online? Why is there still a taboo about the process?
post image here