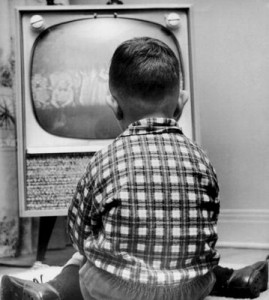 I have been eagerly awaiting this weekend. I'm not sure why, either. I don't have anything special planned, no big event or party. I think that, with the onset of spring and pregnancy, I am just enjoying my weekends more.
When I was a kid, Saturdays represented freedom–freedom from school and teachers, the freedom to sleep in, and the freedom to sit in front of the television and waste hours of my day watching Saturday morning cartoons. Go Thunder, Thunder, Thunder Cats!
Saturdays still hold much of the same freedom, but they also include time with my lovelies and time to rest–both of which are greatly needed. So, here's to Saturdays and My Favorite (Saturday) Things…
Sleeping in. I already mentioned it, but I'll say it again. The weekends are for sleeping in. The sad thing is, I rarely do sleep in. I have two little people who spring from bed like jumping beans, ready to play, talk, and eat–all at the same time. My hubster, though, is kind and does let me sleep in on occasion. He drags himself from bed and feeds the little monkeys while I cover my head with a pillow, grasping on to another 60 minutes of sleep. Heaven.
Errands. For those of you who have seen Old School starring Will Ferrel, you will know what I'm talking about…"Bed, Bath and Beyond…I don't know. I don't know if we'll have enough time." I love running Saturday errands. Maybe it's a chick thing, but a nice trip to Target can set everything right (Home Depot ain't bad either). Thankfully, my husband is usually game, too. We drag the kids along, load up my purse with a variety of snacks to keep them entertained, and away we go.
Pancakes and bacon. I usually reserve this breakfast for Saturday mornings. The house begins to smell so delicious. We sit down and pig out. Saturday bliss.
House church. This is a relatively new event for me on Saturdays. Our current church leadership is meeting on Saturdays for the time being, which means our house is filled to the brim with kids, some adults, and lots of food. We fellowship and then it looks like this: "When you come together, each of you has a hymn, or a word of instruction, a revelation, a tongue or an interpretation." 1 Corinthians 14:26. (I'll be sharing more in the upcoming weeks about how and what God is doing.)
Naps. Um, needs I say more? Oh, and if you can score a nap on a day you also happened to sleep in, well then, you are my hero. Enough said.
Family events. Usually one weekend of the month is filled with some sort of family event, whether it's a wedding, a birthday, a graduation, or a time to just hang out. I love my family and love spending time with them, especially on Saturdays.
Lounging around. I am really good at lounging around. I'm a professional lounger, in fact. There was nothing like a first trimester of pregnancy to help me perfect the art of lounging, either. There were days when neither myself nor my kids were taken out of their pajamas. I'm not proud, but at the time, I was satisfied. Our family lounges well on the weekends. We watch movies, eat popcorn, read books, sit on our patio, and enjoy the day. Basically, we do nothing and it is so good.
We are only given 52 weekends a year (give or take). We should make them count. What are your favorite Saturday things? What do you love to do? Heck, while we're at it, anything you dislike about Saturdays?
post image here