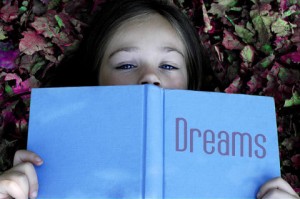 I read this quote from Frank Viola, an author, speaker and church planter, and was left feeling inspired to do the same. Here is his dream for the church, followed by my own:
"I have a dream that Jesus Christ will one day be head of His Church again, not in pious rhetoric, but in reality.
I have a dream that one day the Church of Jesus Christ will rise up to her God-given calling and live out the true meaning of her identity–which is, the very heartthrob of God Almighty–the fiance of the King of all Kings.
I have a dream that groups of Christians everywhere will begin to flesh out the New Testament reality that the Church is a living organism and not an institutional organization."
—Frank Viola
Here are my dreams for the church…then please share yours…

I have a dream that the church will awaken to her true calling, the Bride of Christ.
I have a dream that the forgotten last words of Christ would take root in all believers' hearts–go and make disciples–not just preach the Gospel, but disciple others to live in The Way and, thus, make more disciples–creating an exponential explosion of those added to the faith.
I have a dream that the forgotten will be remembered, the lonely will be comforted, the broken will be healed, the orphaned will be adopted and the needy will be fulfilled.
I have a dream that theological doctrine that currently divides brothers and sisters in the faith would be laid to rest and that our love of Christ and His blood alone would be all that binds us–letting nothing separate us.
I have a dream to see the Acts Church come alive, here and now, through each and every believer, letting the blind see, the deaf hear, the mute speak, and the dead rise– figuratively, spiritually, and literally speaking.
What's your dream for the church? Nothing too small or too big…What do you envision for the Church? What do you hope to see change, grow, or materialize?