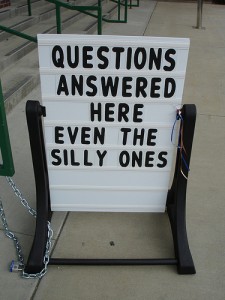 Over the last almost year, you guys have asked me lots of questions, whether it be in the comments, or via email. I have tried to answer them all as honestly as I can.
Sometimes I fear my answers have been inadequate. Sometimes I feel out of my league.
Yet, you all have given me grace and love, friendship and encouragement–and I am thankful. So, I'd like to declare today "Ask Me Anything Day", a chance for you to ask me any question.
Want to ask about my thoughts on sex, marriage, dating? Go for it. Want to know where I stand on a particular theological doctrine? Ask me. Dying to find out how I blog 5x a week while juggling two kids, a home, and a bun in the oven? Hit me up. I am totally game. And I know you guys will no doubt have some awesome questions.
So don't leave me hanging. Ask me and I promise to answer each of you. Who knows, your stirring and thought-provoking question could turn into my next post. (I'll give you full credit of course).