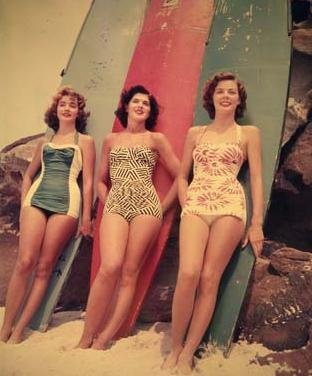 Well, it is officially summer, which, in most parts of the United States, brings about elation and joy. I, however, reside in a city that happens to be about 20 feet away from the sun–Scottsdale, Arizona.
Yesterday, the city issued a heat advisory warning as we all watched the temperature climb to a scorching 110 degrees. And that ain't nothin'. We will reach the 120s by July. Reminder: I am pregnant. Actually, I am really pregnant. I'm due at the end of summer. Oh, lucky me.
But, for all of my complaining about the heat, I really do love summer. I have such great memories of my childhood summers in particular. Now, as my kids grow older, I get to watch them experience some of the same adventures.
Here are my Favorite (Summer) Things for Friday, including some good grub, sweat, bodies of water, and tropical cocktails…
Vacation. My husband and I are known to take a big trip each year in October, to celebrate our anniversary. Yet, every summer we still try to steal away from the heat and relax. Even stay-cations count. There is nothing like packing up, heading off, exploring a new place or enjoying, a familiar spot away from home. I look forward to vacation all year.
Fourth of July. As a kid, nothing beat the Fourth of July. I remember summer after summer being mesmerized and astonished by the beauty, power,and awesomeness of a good fireworks show. This year, my monkeys will be almost 3 and 5 and, man, are they going to love it. I bet the boom might make the baby in my belly jump a bit, too.
BBQ-ing. Truth be told, I am a terrible BBQ-er. I don't even know how to turn on the grill (it's that little switchy-push button thingy, right?). It's my hubster who lights up the barbie and leaves beautiful grill marks on my steak. Um, yum. We open the doors, even though it's still hot in the evenings, and grill away.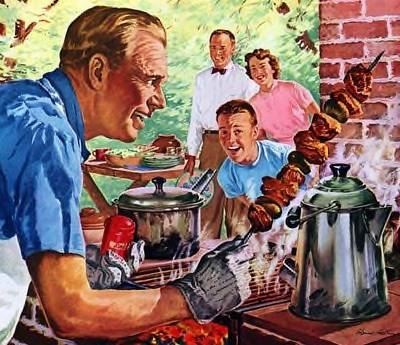 Swimming. Arizona has the highest rate of pools per capita (we also have the highest rate of drownings; go figure). Growing up in the desert means many summers are spent splashing, floating, and winning or losing rousing games of Marco Polo. Lakes, rivers, streams, and any other body of water are game.
Summer blockbusters. This summer is proving to be one of the best lineup of summer movies in years. Needless to say, I'll be at the theater a lot.
Otter Pops. Need I say more?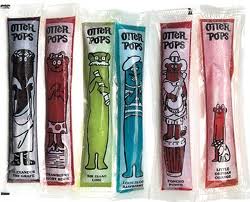 Tan lines. I know, I know, people think they are tacky and, honestly, I don't like them on myself. There is, however, something so adorable about the tan lines my kids rock. Love 'em.
Frozen concoctions. Sadly, being pregnant prevents me from throwing back the usual summer Margarita or Pina Colada. So have one for me, will ya?
Okay, so what are some of your favorite summer things? Do you even like summer? What is your favorite season? What is your favorite Otter Pop flavor?