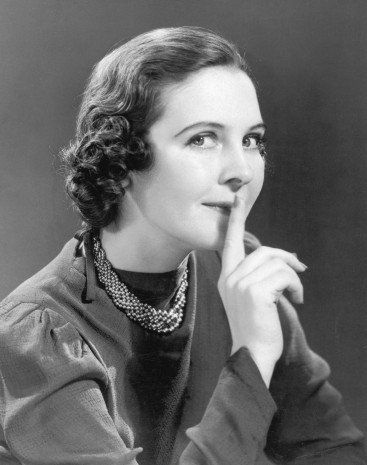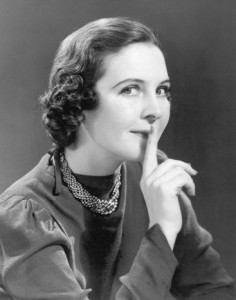 Today's post is from Ally Spotts, who has a rockin' blog where she discusses faith, relationships, and life in general. Her new project is Prodigal Magazine, which she and her husband now run. Check it out, too.

I've been single for quite some time now and after all these years I've gotten pretty good at it.
Although, of all the things that you want to be "good" at in life, I'm not sure that being single is one of them… It depends on whom you ask, I guess.
Anyway, in all this time I've spent being single I've learned a thing or two about a thing or two, and one of the things I've learned is that married people sometimes say and do the weirdest things to their single friends.
It's like the minute they visit the alter they instantly forget what it was like to be single…
Don't get me wrong. I know that my married friends have the best intentions. But since I care, and since I'm bored and lonely and sitting home all alone on a Friday night (just kidding) here is my attempt to point you in the right direction.
Here are 15 Things You Should Never Say/Do To Your Single Friends…
1. Please don't tell us that as soon as we become "content" being single, we'll meet "the one." It sounds nice, and I get the point, but I know plenty of people who have gotten married before achieving perfect contentedness with single life. Not to mention, I've been content being single for awhile now – and I'm starting to wonder if it isn't precisely this attitude which sometimes keeps us stuck.
2. Please don't stop inviting us just because we're single. We get it. You're "married" now or whatever. But you're still you. And we still want to be friends. Fifth wheel. Ninth wheel. 301st wheel. Whatever. We're used to it. Just invite us to come.
3. Please don't tell us how "easy" we have it being single. There might be some truth to that statement, but you know what? We get this a lot. And don't forget that when life gets rough you have someone to share the load with you. Remember to be grateful for that.
4. Please don't act like, since you're married, you have it all figured out. Especially if you never dated much before you found your husband. Especially if the last time you dated, your age ended in "teen" (thank you, Shannon). Yes, your story is a beautiful story, and we love to hear you tell it. But we are living out our own beautiful story, and it's okay that it doesn't look like yours.
5. Please don't assume that we'll sleep on the couch. It's Christmas or Thanksgiving and there are a dozen people staying at the same house, and yeah, we get it. You need the bed more than we do (go ahead and rub it in). If you ask us, we'll let you have it. But don't just assume. It's humiliating.
6. Please don't stop accepting our invites (and be willing to come alone). I mean, we don't expect you to have a girls' night every night. Your Friday night plans with your spouse are likely more fun. But just because you're married doesn't mean you can't do anything without your wife/husband… right?
7. Please don't set us up on dates without asking. I mean, set us up. We need you for that. But don't do it without asking. Without veto power you're setting us (both) up for a really awkward and unnecessary rejection.
8. Please don't lie to us about what it is like to be married. Don't be all like, "Marriage is peaches and cream" when you've spent all week fighting with your husband, and don't say, "Oh, marriage isn't really that cool anyway… you're not really missing anything." We need the inside scoop and you're the one who can give it to us – the good, the bad and the ugly.
9. Please don't tell us that if only we did/said/wore/ [fill-in-the-blank] then we'd be sure to find a husband. You're over-simplifying and you're asking us to be someone we're not.  More often than not, we'll probably do the thing you told us to do and end up attracting someone who doesn't fit with us at all.
10. Please don't tell us that we must have something else that "God wants to teach us" before we can get married. Marriage is not the prize you earn when you learn everything God has to teach you. I'm sure God has more that he wants to teach me. And he probably has some things he still wants to teach you, too.
11. Please don't ask us why we are still single. Like we have an answer to that question. And if we did, we'd probably be working through whatever it was, so we could join the ranks of married folks like you.
12. Please don't make it your life's mission to find us a wife or husband. I mean, we get it. You want us to be happy – blah, blah, blah. But make sure you let us know you love us just as we are, even without a wife or a husband.
13. Please don't act like the single life is some sort of JV team. Especially when you're ten years younger than we are. Share your advice, but listen to ours. Don't make life all about marital status, because it isn't. We have wisdom and perspective to offer too. It's just different wisdom than yours.
14. Please don't respond to our break-up by telling us, "He wasn't worth it anyway…" We know what you mean but it makes it sound like we just flushed a good chunk of our lives down the toilet. Relationships are never a waste, as long as we learn from them.
15. Please don't give us advice like, "No man is worth your tears and the only man who is won't ever make you cry…" You sound like a Hallmark card and plus, it makes it sound like the pain of relationships stops after marriage. And you're married, for heaven's sake. You should know better!
Okay, I think I could go on forever, so I have to make myself stop. And single people. This list could be endless. I'm ready for your additions! What would you add to the list? Ever been the victim of one of these?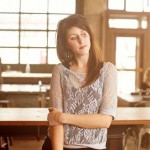 My name is Ally and I'm a writer, blogger and Christ-follower from Portland, Oregon. I run a lot, read a lot, think a lot, talk too much and write about it pretty much always. You can find me at Prodigal Magazine.