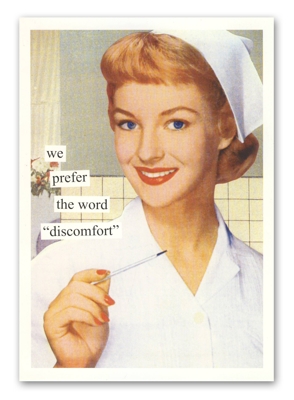 I have no problem believing the Bible. When I first became a Christian at 16, I had a few months where I questioned many of the accounts in scripture:
How did two people populate the whole earth? Did the flood really happen? What about dinosaurs (admit it you've asked about those pesky dinosaurs too)?
God quickly and effectively brought answers to those questions in different ways. Some answers came through other people, some through teachings, some through faith, and still others through simply reading the Word.
Since that time, I have fully understood scripture to be God-breathed, infallible, and inerrant. However, that's not to say that certain passages, or even whole books of the Bible, I find difficult to swallow. That brings me to…
Job. Job makes me uncomfortable. Job makes me squirm in my skin. Job keeps me up at night. And the reason? 'Cuz I'm no Job. When I get hit with something big and painful I have a tendency to blame God and, basically, throw a temper tantrum (it's not pretty. it's more like a toddler in a toy store). It doesn't happen automatically, but if the pain or unpleasant situation continues, eventually God gets the brunt of my anger and frustration.
Job, on the other hand, never questioned God's goodness or love for him. He never cursed God or turned from wanting to be in His Holy presence. And since we've already established that I'm nothing like Job, you won't be surprised to hear that I do the exact opposite. I feel certain that God is out to get me. He must be trying to hurt me, right? Why else would all of these horrible things be happening?
Or could it be that God loves me and is growing me? He is using a painful situation to peel back all the ugly junk and, instead, reveal the beautiful stuff. In order to get to the sweet, fresh juice inside the fruit, He has to press on me. The pressure strengthens me and glorifies Him if I respond well… If I praise Him in the midst of it and continue to be led by His Spirit.
God is for me. God is for me. God is for me. That is what He has been gently reminding me. If He is for me than who can be against me? I am still having trouble reconciling the idea that just because God has allowed something to happen does not mean He made it happen. Somewhere within balance of that idea is my peace. He is bringing me there, slowly but surely. And yeah, growing hurts sometimes.
But how I long to be like Job and call out to the Lord: "Though He slay me, I will hope in Him."
Is there a verse, passage, or person in scripture that particularly challenges you? Or a person in scripture with whom you identify?