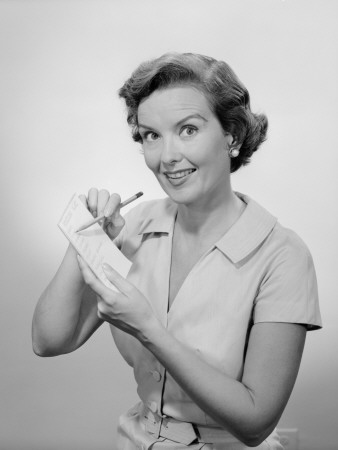 Hello Wednesday and hello He Said/She Said day. As I was starting to write today's post, I scribbled down in my journal "What do Women Want?" and next to it, in the margin, I also wrote, "Who knows…"
The question of what do women want is an age-old one that poets, philosophers, psychiatrists, and the like have attempted to answer for centuries. Truth be told, I don't think many women actually know what they want.
Well, let me re-phrase. They think they know what they want, but very often, it is not until they get what they think they want, that they realize it is not what they need at all.
There is a reason for this though. One phenomenon in particular has done an excellent job of confusing and cajoling women. You might know what I'm going to say…
Feminism.
I have mentioned this before. It is therefor no surprise that I find feminism to be a critical piece in understanding why women themselves are confused about what they want.
For starters, they are told they are just like men. Next, they are told that they don't even need a man. Yet despite these lies constantly being fed, woman innately want and need something from men vastly different from what feminism and popular culture has told them.
So if women aren't like men and actually need men (by "need" I mean desire and even long for…yes, I said it. Let the feminists have a tizzy fit), what is it they truly want?
Firstly, we have to revisit what it is that men want because the desires of both sexes are interrelated. I wrote previously that what a man want most is to be admired by the woman he loves. If I believe this, then it follows that what a woman wants is to be loved by the man she admires.
The answer isn't sexy, sophisticated, or even surprising, but it is truth. Dennis Prager, radio-talk show host and all-around sage, is the person responsible for this theory. I give him all the credit.
My instincts are to say that women want security and while I believe this to be true, security is a by-product of being loved by your man. For instance, my husband knows that I need security, be it financial, emotional, physical. He then sets out to actively provide that type of security and stability within our marriage precisely because he loves me.
Today, talk of a woman admitting that she wants to be loved by the man she admires sounds downright medieval to many. Liberals, feminists, and even mainstream media would have us believe that a woman must only love a man who is her "partner" and her "equal."
Prager puts it this way: "It is problematic enough to say that a woman most wants a man. But that pales compared to the claim that she most wants a man whom she admires. That seems to affirm gender inequality. The image it conjures up is of a woman looking up to her man as if he were some sort of lord and she his serf."
But, as Prager also goes on to explain, any woman who is blessed enough to be married to a man she admires understands that she is not living a life of servitude unto a man, but rather a life full of love and joy. Any woman who is truly loved by the man she admires recognizes that she is in fact, lifted up, and this love provides more comfort and feelings of success than even the best job, accolade, or wordly recognition.
Do you agree or disagree? What do you think woman want?
Pssst…I'm also over at The Church of No People blog today, writing about my one-word solution for the church. Be sure to stop by and say hello.