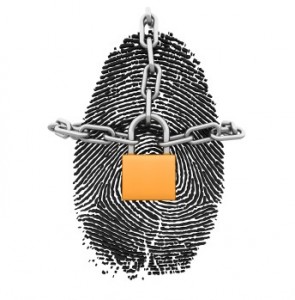 Today's guest post comes from the ever-witty, insightful and Jesus-loving Moe of Beta Christian. I first came to meet Moe via Tumblr back in the day. His blog has since grown and become, I think, one of the smartest and most engaging Christian blogs around. I'm grateful to have him appearing on Modern Reject today. Enjoy.
Can you imagine a culture where you can just be yourself without being criticized or judged? A culture where you don't have to spend so much time and energy trying to protect your reputation? Yeah, certainly not in this planet. And certainly not in the church.
People spend an insane amount of time building a reputation inside of the church. They don't want to be on the outside part of it, so they work too hard trying to fit in. Just look around our gatherings and we can see people working very hard at it.
Spiritual Curriculum
Because of this pressure to be so spiritual, we make the mistake of concealing who we really are. We start identifying people based on what we see and we adapt our lives to fit in:
We wear our religious "garments"
Our greetings become super-spiritual
Our prayers are more focused on fancy and beautifully illustrated words than the actual message
We start to build a "holy" culture in such a way that we begin to look down at sinners.
All so we can portray something we are not. We do it (in the words of the wise hip hop artist Gang Starr) just to get a rep. (warning: video may offend the religious among us)
I Want To Be Christlike
You've heard it all before:
I want to live like Christ.
My testimony is my most important asset
I have to show the world I am holy
I believe we have good intentions, but we have misunderstood what being Christ-like is. Obviously, Christ was Holy, so we should be holy. But you know what we shouldn't be? Fake!
I fear that what we are doing is looking more like pharisees and less like Christ. The guys who loved to be noticed by men, made long fancy prayers, loved the fancy greetings and being called rabbi. Too holy to sit with the lesser humans. Fighting every second to protect their reputation.
let me tell you something, when I read the bible, I would rather be identified with anyone else except the Pharisees. I'm serious. I prefer someone tell me, "you remind me of the talking ass in the Bible". I'll take that! But Pharisee? Please No!
Jesus Didn't Come To Protect His Reputation
Jesus' whole life and purpose was filled in how he lived his life. But do you know what people were saying about Him?
"He came eating and drinking and he was a gluttonous man and a drunkard, a friend of tax collectors and sinners!"
That sounds nice when you read it in Biblical times. Want to hear how that sounds in 2011?
He came as a freeloading pig eating everyone's food and an out of control alcoholic, a criminal and thief, just like his friends.
Doesn't sound very nice does it? Did he ever get up in front of  a crowd and defend His reputation? Nope.
The thing is, you can portray a holy life for 30 years, slip once and you will be known for that one mistake. Welcome to planet earth. Population: crazies.
What If?
What would happen if we took the lock off our true identities? What if we got rid of the fancy religious words in our prayers and use our common language? What would happen if we actually broke bread and had conversation with homosexuals, harlots, drug users and liars instead of people just like us? What would happen if we put our barriers down and stop worrying so much about what people think?
I'll tell you what would happen. We would be criticized, told that we are hypocrites and fools. We would be spoken in a negative way and "Christians" will turn your story into a sermon illustration.
Yeah, that sucks! But you know what else would happen? You would look more like Jesus. Imagine that!
How would you describe your true self?
How do you fight the temptation of Pharisaical living?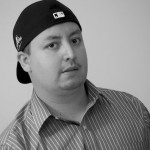 I'm Moe, a native New Yorker who loves God, family, others (in that order). I am a pretty outgoing person who loves to be competitive and  hungry  for the things I'm passionate about.
I am passionate about teaching, tutoring and leading people. I am a big believer in books (both physical and digital), organization (love GTD) and growing people (everyone has potential). I love coffee, writing, reading, photography and really cool software. To read more from Moe, check out Beta Christian.