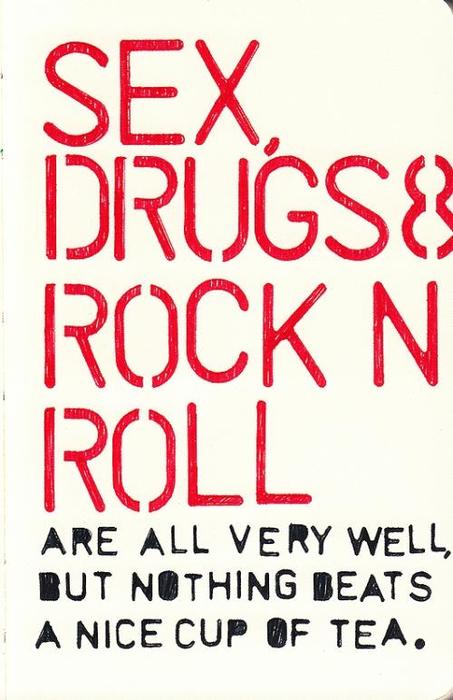 from the archives
Shortly after becoming a Christian, while sitting in church one Sunday morning, my pastor gave a sermon that helped shape my view about sin forever.
He asked us to imagine that God had declared a day, Free Sin Day (which he pointed out would of course never happen). On Free Sin Day, we believers could commit whatever sin we wanted with no consequences or repercussions. We were absolutely free to sin that day, no shame, no guilt, no worry.
My best friend who was sitting next to me looked over at me. She smiled. I smiled. We both knew exactly what the other one was thinking. I knew what sin she would commit and she knew what sin I would commit.
Mine was sex outside of marriage. Hers was drugs, all kinds. We had both struggled with those temptations, off and on, in the early part of our relationship with Christ.
Then my pastor spoke the words that really grabbed my attention. He said, "Whatever sin just entered your mind… whatever sin you are thinking of right now, that is the sin that the enemy will use every time to get to you. That sin is his in with you."
I sank in my seat. The smile had been erased from my face. Convicted. He was right. The sin that had come into my mind as he spoke was the exact thing that the devil had used again and again to make me stumble and often sin against God.
The sin that brought a little smirk to my face suddenly angered me and disgusted me. I didn't want to be continually giving Satan an easy path to my eventual destruction. But I had. How had I not seen it? I knew what my temptations were, but somehow I had fooled myself into thinking that they were only a result of my weakness, not also the enemy using it against me.
I heard that sermon over 12 years ago and it still stirs me when I think of it. Of course, as my life has changed, so has my "free sin." Marriage and the Spirit helped heal me of the need for sex to feel loved. Now, my "free sin" is probably something more like a complete day of selfishness where I don't have to take care of any of my responsibilities or anyone else for that matter… a day to be self-loathing and throw a pity party.
So here's the obvious question… What sin would you commit on Free Sin Day? How has God grown or convicted you in this sin area? There's no judgment. We are all family here. It is safe to share.