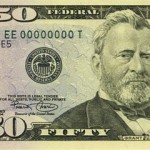 ******This Giveaway is Now Closed*******
Welcome to Modern Reject 2.1. My beautiful blog just got a whole lot prettier with a new face-lift. You may be thinking pish-posh, she didn't need it, but au contraire.
The new and improved version of Modern Reject is full of fanciness that will actually improve your experience. The navigation is easier to use, which means you'll be able to find what you are looking for faster. The new sidebar, for example, now lets you find posts by subject like sex, marriage, church, lists, and other topics.
"What else," you ask? Well, let me tell you. You can also subscribe much more easily to Modern Reject. Say you don't want every post in your email or RSS (but I gotta ask, why wouldn't you?) you can subscribe to a specific category, like Culture or It's Love. Simple and cool.
Perhaps you are much like I used to be, however, and you are unsure what this whole "subscribe" business means. It allows you to never miss a Modern Reject post. You can choose to subscribe via email, which would bring posts right to your inbox. Spiffy, huh? Or you can use an RSS reader, like Google Reader (my preferred choice), which lets you read many different blogs in one place. Also very cool.
To subscribe via email, all you need to do is enter your email in the box up at the top of every page that reads: Get my emails. Easy peasy.
And, if you're a mobile junkie like me and, say, you prefer to visit Modern Reject on your phone, well the times are a changin'. There is (finally!) a very nice mobile version of Modern Reject. You can even post and respond to comments from your phone.
Now, as you can read, I'm quite excited about the new Modern Reject look and, as a result, I thought I'd throw a little party–the first ever giveaway on Modern Reject! Woot!
So what's behind door #4? Let me tell ya. I'm giving away some cool stuff…
One of
six

lucky winners will receive:
An 8×10 art print from Jones Design Company by Emily Jones. I linked to this piece a couple of weeks ago. I adore it. Emily is crazy creative and talented.
One 8×10 art print of your choice from Jessica Rose's lovely shop Vol25. Jessica is a talented artist who paints inspiring works. Bet you'll have a hard time choosing just one.
One 16×20 art print from Jim LePage. Jim is a graphic and web designer whose work is unparalleled. He has currently been designing a series called Word, where he created original designs for each book of the Bible. His work is outrageously cool, stylish, powerful, and unique.
One movie of your choice from my list of Top 10 Greatest Christian Movies of All-Time.
One copy of Ally Spotts' new e-book, Asking All The Wrong Questions: Why Christians are Waiting for Marriage for Sex, which discusses how to practically achieve sexual purity. Great to read or give as a gift.
One $50 gift card to Amazon. Holla!
Whew, that's a lot of cool stuff, huh? Even if you don't win something for free, these folks are all worth checking out and buying from–seriously. I'm so excited to be able to give these prizes away to some of my readers. Now, for the details…
How do you actually win? Lots of ways:
Rules (the un-fun stuff):
Each time you do one of the above, you'll receive an entry into the giveaway.
Please leave a comment for each entry into the contest. i.e. one comment for tweeting, one comment for sharing on Facebook, etc.

The contest will close at 5pm PST on Thursday, November 10th.
You can add entries each day until the contest is closed.
The winner will be selected via Random.org and announced on Friday the 11th here on Modern Reject.
You must be 18 to win. Prizes can only be shipped to a U.S. address.
This giveaway is my way of saying thank you for reading and thank you for being such an integral part of this community. Basically, thank you for being a REJECT. (P.S. I'd also like to say my own personal thank you to Why for the strategy, Andrew Ryno for the development, and Jon Ashcroft for the original Modern Reject logo and aesthetic, which I still love.)
Let the games begin! Share, tweet, follow, like, subscribe, add, and comment away to enter for your chance to win.
*****This Giveaway is Now Closed******