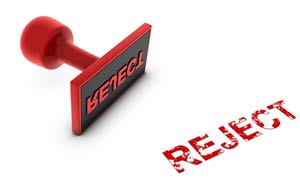 People ask me all of the time why I named this blog Modern Reject. I have to say, I love the name. It was inspired. It captures me so perfectly and the things I like to write about. But more and more, I have come to realize that it represents many of you, as well.
Lately, I've had the idea rolling around in my head to start a "I'm a Reject" series written by all of you. I mean, I love that you show up and read what I have to say, but wouldn't it be nice to hear from someone else for a change too?
So what is a reject? Well the dictionary says this:
A reject is someone who is dismissed as inadequate, inappropriate, or not to one's taste. A person or thing dismissed as failing to meet standards or satisfy tastes.
I also always think of Christ stating in Matthew, "The stone that the builders rejected has become the cornerstone." And isn't that always the way it seems to go? That which the world finds useless, unlovely, imperfect, Jesus redeems and makes perfect.
So, I am asking for you to share your stories of what being a reject looks like for you. Do you reject the norms of American church life? Are you a rebel in your family, among your peers, workplace, or community? Have you been rejected for following after Christ?
Why are you a reject? But don't just answer here. If you are so inclined, I am taking submissions to this question and will be choosing a few (I haven't decided on a number yet) to publish here on Modern Reject.
The guidelines for submission:
Tell the story of why you are a reject.
Make it 300-500 words.
Have fun.
Tell me a little bit about yourself too.
Email me your stories by February 25th
But don't think you have to send in a submission to answer the question. I want to hear from you right now, too.  So let's hear it. Are you a reject? If so, finish this sentence: "I'm a reject because…."