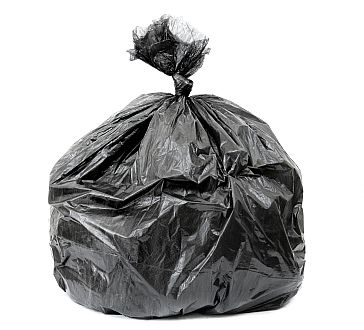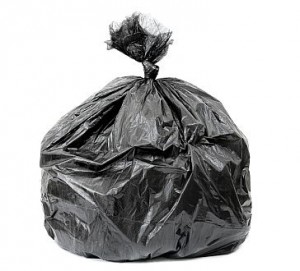 Did you know that you don't actually own your sin anymore? Jesus does. It's not yours.
If I walked into a store and you were selling a bag of manure and I bought it from you, well, that manure would be mine. That bag of sh*t, literally. And for no reason would you attempt to buy back that bag of crap. Why would you? For what purpose? To once again have it strapped to your back, reeking and soiled, putrid and profane…
Because, I now own it–bought and paid. I can do with it what I please and you can no longer make any claims over the bag's contents.
But what we so often do, is let Jesus buy our bag of manure–our sin, our past, our shame, our regret–and then we secretly act as though we still own it.
We refer to our bag of manure in conversation, in prayer, in public, and in private. We rummage through the bag in our minds, constantly sorting and filing, all of its disgusting contents. Sometimes, in our grave misunderstanding of the cross, we attempt to buy back the bag from Christ, believing that perhaps it was never His in the first place– falsely believing that it is still somehow for sale.
We attempt to live in that same sin. Fall back into old patterns. Stumble into destruction. We try to re-claim it. Return to it. Re-use it.
I've done it. I'm guilty of acting as though my sin was still "my sin." I revisited my past sin again and again, acting each time as though it was still a reality. This is not to say that God doesn't want to bring healing to our pasts, but the sin we once committed is not ours any longer. We cannot re-purchase it. We cannot lay claim to it.
Because the reality is, that bag of manure is not for sale. It is not for sale, not only because it is not ours…but, rather because it does not exist.
Scripture doesn't simply tell us we are free from sin. It tells us that in Christ, we actually don't need to sin. We are freed from ever sinning again. This is difficult for me to wrap my mind around at times, I admit, but it is truth.
Through the power of the cross and the indwelling of the Holy Spirit we could actually live sinless lives (we won't, but we could). And that is powerful. That is freedom. That our sin was not only bought by Jesus Christ by His own blood, but that our sin is gone forever.
Non-existent.
Forever forgotten.
Vanished.
Amen.
Are you guilty of thinking this like this from time to time? What sin have you clung to? Has God changed your mind yet?