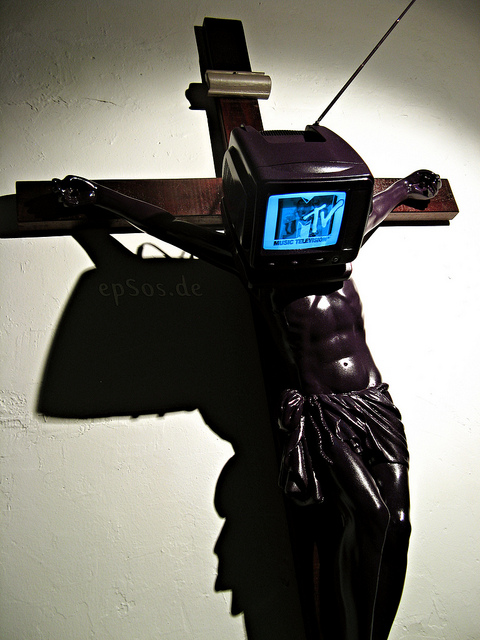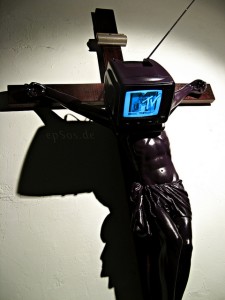 When you imagine Jesus, what do you see? A man with a lovely shining face, long flowing hair, and a winning smile? Is your Jesus sun-kissed and bronzed, not quite Middle-Eastern and not quite Caucasian? A perfectly handsome, approachable, and even Western looking man?
We've all seen the paintings that hang on church walls and in elderly ladies homes–Jesus in His traditional white robe, surrounded by lambs and children, whilst His long dark hair blows softly in the wind.
But, is this really Jesus?
Was the Son of Man really a mix of a Ken doll and Romeo? Probably not. Many Bible scholars actually believe (and not that they are always right) Jesus was, in fact, ugly.
Yes…our ugly Savior. And so what if He was ugly, what does that matter?
Actually, it matters a lot…
Isaiah 52:14-53:3 is often referred to as the passage of the "Suffering Servant" and many believe these verses speak of Jesus:
"Just as there were many who were appalled at him– his appearance was so disfigured beyond that of any man and his form marred beyond human likeness…He had no beauty or majesty to attract us to him, nothing in his appearance that we should desire him. He was despised and rejected by men, a man of sorrows, and familiar with suffering (NIV)." 
If we believe this verse speaks of Christ, than we acknowledge that Jesus was indeed ugly. If anything, according to this scripture, He was almost repulsive. "Disfigured" and "marred." He was the man you would look away from while passing him on the street. He was the man you would not make eye contact with, so as to avoid staring upon his appearance for too long.
So now, imagine Jesus standing at the right hand of the Father and declaring that He would empty Himself out and become a man. My husband said to me just the other day, that it wasn't simply that Jesus
became a babe in a manger
–as we so often think. Instead, He became a fetus, surrendering Himself over as one of the most fragile organisms on earth–helpless in every way.
Jesus accepting to live in human form, and to do so as a unattractive, potentially hideous man, speaks to His divine humility:
"[Christ] Jesus: Who, being in very nature God,…,but made himself nothing, taking the very nature of a servant, being made in human likeness. And being found in appearance as a man, he humbled himself…" Philippians 2:5-8
More than that, Jesus choosing to come and grow as a man disfigured and marred speaks to His contempt of that which the world loves.  An ugly savior reminds us of our need to love the unlovely and the unlovable. It reminds us that God judges the heart, not one's outward appearance.
To be sure, Jesus enraptured all of the beauty of the Lord, but it was not beauty to look upon, but rather spiritual beauty to behold.
Jesus is a friend to the forgotten, a hope for the hopeless, a hand to the untouched. Wouldn't it follow that He chose to resemble so many of those He came to save? The disfigured, the scarred, the broken, the crippled?
We don't like to think of our Jesus as ugly. We certainly don't like to think of Him as almost repulsive to look upon–with nothing in his appearance that we should desire him. We would rather take our Jesus handsome and comely, a perfect looking Savior.
But, I like the idea of this ugly Jesus who chose to take human form and, in doing so, remain lowly–not elevating Himself in any way, including in His physical appearance.
An ugly Savior reminds us that external beauty is fleeting and vaporous. It reminds us that Christ suffered in so many ways, and perhaps as a man, people avoided Him because He was not lovely to behold. An ugly Jesus reminds us that our God is not concerned with appearance, but the heart. It reminds us that our God is not constrained by worldly standards or influenced by earthly desires.
Jesus climbed onto that cross willingly and offered Himself as a final grotesque and yet glorious sacrifice -whipped, stabbed, bleeding, broken, and forgotten. Not beautiful, yet all together wonderful.
How do you imagine Jesus? What image comes to your mind when you think of Him? And have you ever actually seen Jesus? 
image: http://www.flickr.com/photos/epsos/