Some people think she looks like me, but I don't see it. She is her own–a familiar face, but not mine.
Yet, every once in a while, she'll smile, or throw her head back and laugh, or execute a line with such dramatic flair and grandiose hand gestures that I'm convinced she is me reincarnated.
Her brown skin baked by the sun and long days in the pool. She holds up her arm to mine to compare our brown-ness. We are tied, I say, but her color is a different shade than mine–filled with her daddy, and her own-ness, and tomorrow.
And I wonder what I did to deserve her or know her. I wonder what I did to make her like me, let alone love me, when so many days I've failed. Beyond failed. Life ruining mess-ups…or so I think.
Her being my first, left to suffer my parenting mistakes alone. The first born, carrying the burden of my inexperience, my frustration, and my downright ignorance.
But her back, and heart, and spirit are strong. Stronger than I know, and she so often slips quietly and freely into her role as eldest. A position she was literally born to hold and destine to fill. And she fills it with grace and ease. Even when it is hard, she lifts her chin and surprises me.
My little fairy. My forest nymph. My magical child. My enchanting girl.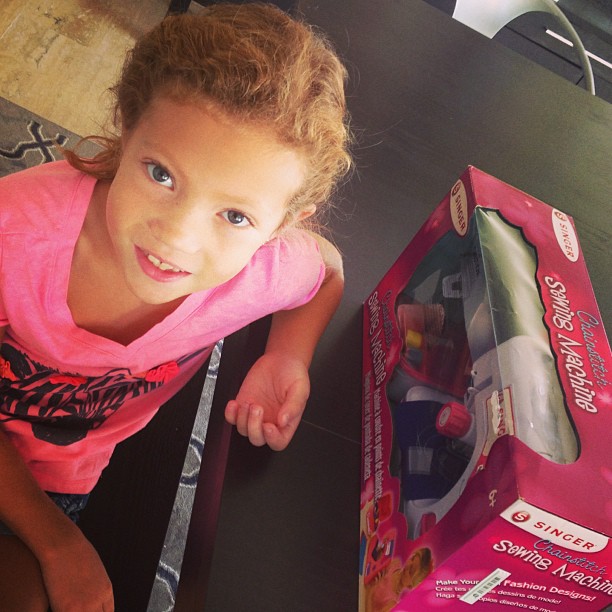 And when I think that I know her, or  I have a handle on her, I'm quickly proven wrong. Her stubbornness is jolting. Her fierceness, surprising. I have watched her scream, kick, fight, and cry her way to victory, leaving me even more uncertain of myself in those moments.
But those days are rare.
Because most days, the days that make up her life, are filled with her creativity and imagination, her kindness and generosity, her bravery and curiosity.
Most days, she walks so closely with the Lord that I stand in awe and conviction. While cuddled up on her bed reading Charlotte's Web, upon hearing that Fern can hear the animals speak, understanding Fern was given special ears to hear things others cannot, my Riley remarks:
"I hear things other people can't too…" a smile creeping across her face, "I hear God."
And she does.
She knows His voice at the tender, vulnerable, and faith-filled age of seven. She knows His voice and she responds. She cries spontaneously when she talks about the Cross. Jesus dying she refers to as her "favorite story in the Bible." I cringe knowing that most believers would never declare the crucifixion their favorite Bible story.
Yet, she does because she seems to understand something that we forget…that really the whole Bible turns and pivots on that event and the following event 3 days later. Nothing matters but that, really…and she knows it. Deep in her little, bright, pumping heart she knows it. She recognizes His sacrifice. She wells up with tears at His gift.
And she is also my gift, my daughter. First born. Full of beauty and Light. My promise for tomorrow and my friend for today. Proving again and again that God made me for her and her for me.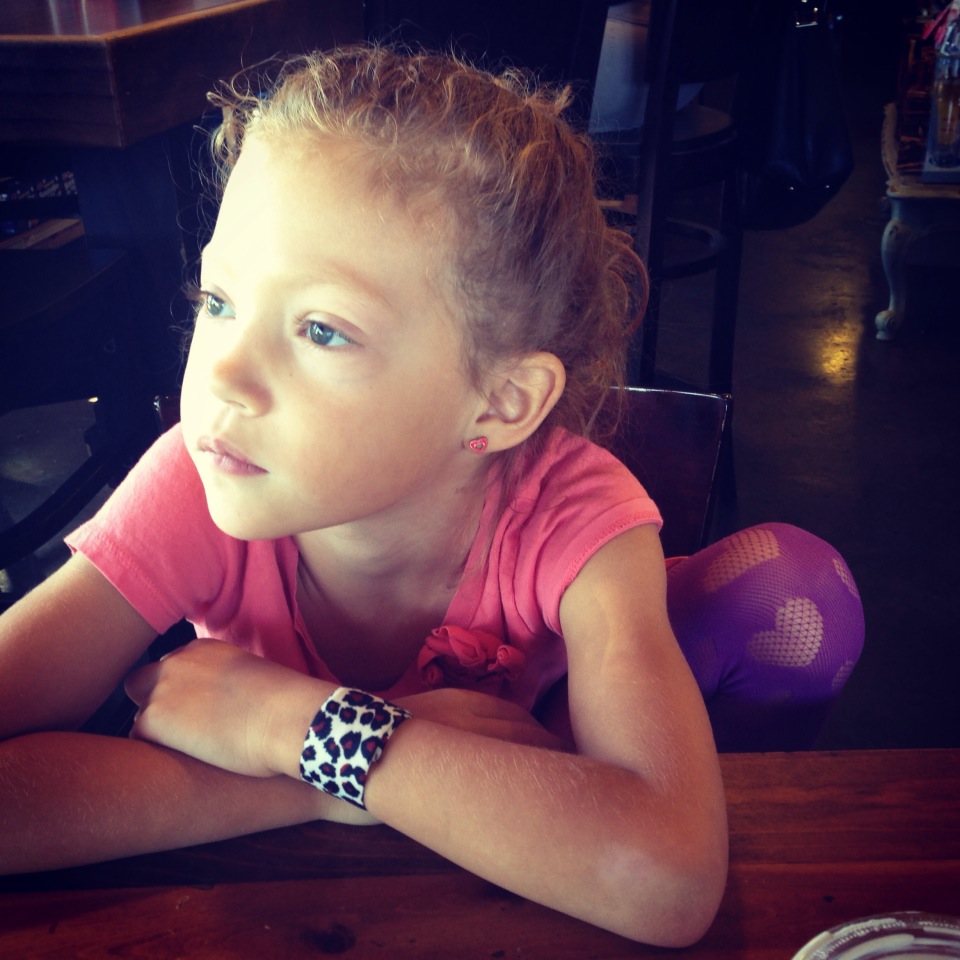 Even when I fail to understand her and fail to see her, God does and His Holy Spirit whispers to me again and again…"She is yours, Nicole. You know how to love her. Ask and I will show you."
And so I ask, how can I more perfectly love and nurture this girl? How? When she is so different from me, and there in the pause of my prayers, God answers me and surprises me like He so often does…
She's not as different from you as you might think, He says…
And I smile, because I know.
I know this girl. All of her. And she is splendid.