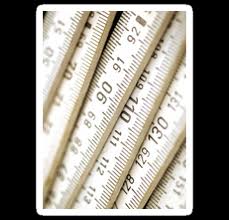 (I love me a titillating blog title, don't you?)
The organic church I am blessed to be a part of has been growing as of late. We have had many guests. Some stay. Some do not. We have also had a few other organic church or house churches visit us.
Some have come just to observe. Some have come to be equipped. Some have come to simply be filled up.
After our "Jesus meeting" one Saturday, I was saying goodbye to a man in his twenties whom the Lord has called to shepherd a flock in a newly forming organic church. While wishing him a goodnight, I told him that Jonathan and I would love to come visit their meeting sometime.
He hesitated for a brief second and said "Well, we are small…nothing like this," referring to the church body that gathers in my home with upwards of 60 people some weeks.
"Don't say that," I told him. "It is not small in God's eyes."
He looked at me. "You're right," he said quickly, catching his mistake. "It's not small in God's eyes. I have to remember that."
"It has often been that the greatest thing of God has been very small in the eyes of man." T. Austin Sparks
And what of the measure of man? We qualify and quantify. We scale and size. We expand and encroach. And for what? To look better. Be faster. Stand taller. Seat more. Sell more. Say more.
I struggled for a time when we first planted our organic church. "Grow!" I thought. "Explode! Let's show this world just how amazing you are." But, as I settled my spirit and allowed God to quiet my flesh, I could then hear the Lord whisper, "Grow…in maturity. Explode…in love for one another. Show Me how much you love Me."
And so we did. We never worried nor wondered about how or when our little church would grow. We never plotted or planned in an attempt to "reach more people."
We, instead, devoted ourselves daily to the people we were already entrusted with–our spiritual family. Our brothers and sisters.
Now, as our roots have grown deep and we have walked through painful dry valleys together, it is now that the Lord has caused the growth. We embrace it because we know it is His timing, not ours. We know it is His measurement, not ours.
I have long felt like my little life was just that…little. Trivial. Worthless. But oh how wrong I have been. How pitiful and wasteful it was for me to ever think that my little life was anything but powerful and abundant IN CHRIST. I am not a faceless minion, but rather a crowned heir to the King.
And so are you.
So I ask you, what has seemed small and insignificant in your life that is not? What lie have you believed? Who or what has told you that this small, perhaps delicate seed that you hold is useless or powerless or fruitless?
Because in the eyes of the King, it is not. He sees it for what it is, no matter its size. He sees the depth of a thing, the length and expanse, the promise and the tomorrow. He has not forgotten. His word still stands.
That promise.
That dream.
That gift.
That talent.
That vision.
That need.
That question.
That answer.
The world may mock you. They may tell you, you don't measure up and you never will. But, you are measured by God's standards. He sees what we cannot. It is not small in the eyes of the Lord. Be assured and be of hope.
So, go ahead and answer the same questions here. What have you been made to feel was small, insignificant, or worthless when in fact, it is not? What has God told you?