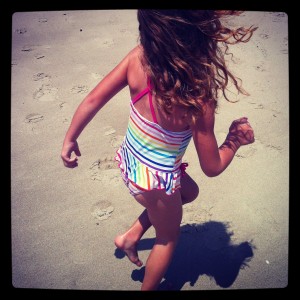 Happy Friday and what a happy Friday it is, indeed. Why? Well, I'm currently in California with my husband and kiddos. We've been here for a few days and have a few more days to go.
So, to that end, I'm taking a mini-break from the blog until Monday. I'll be back on Tuesday, however, with a brand spankin' new post, sure to delight.
Here's a glimpse into my California getaway:
So far, the beach has won the award for best time spent. Today, however, I'm excited to drag the kids to one of my favorite places in L.A.– 3rd St. Promenade. When I lived in L.A. it was my shopping destination of choice and I can't wait to exhaust my husband and children as I peruse shop after shop…oh, and devour an Unami Burger. Yum.
But, we'll take the kiddos to the pier, as well, so they can play games, win prizes, and gorge themselves on sugary treats like cotton candy and licorice rope. It's gonna be a good day….
So what are you doing this weekend? Anything amazing or the same old, same old (which is okay too)? Do you have plans for summer vacation?
Psssttt- Also, did you happen to see yesterday's GIVEAWAY from Mend Mark, the super cool Christian clothing company? If not, be sure to enter to win.