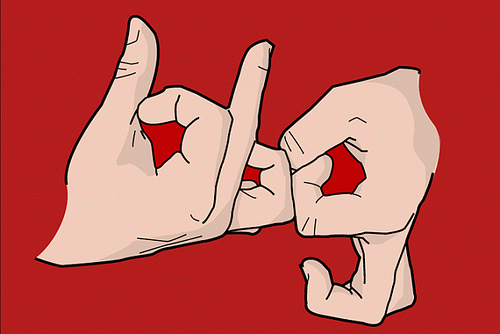 Do you remember when you first heard the word "blog'? I can vaguely remember. Someone was discussing politics (one of my favorite pastimes) and I kept hearing them refer to a particular blog. I didn't want to ask. I had heard the word before but I wasn't  sure what a "blog" actually was. Weeks later, I started hearing words like "blogosphere". It was all very confusing.
Here I am, years later, with a blog of my own. I started Modern Reject reluctantly, but now I am fully invested. I love writing here every day and having conversations with all of you.
For those of you who might be new around here, every Friday I share my Favorite Things, which can really be anything that floats my boat. Since Modern Reject just launched with its sleek and pretty new design just last week, I thought, in honor of my new blog design, I would share my Favorite (Blog) Things. This list includes blogs I love to read, blogs I admire, blogging inspiration, and more. I hope you enjoy and, if you aren't already blogging, maybe after reading this you will change your mind…
Blogs I read for pure joy. I love design and am constantly dreaming about the little things I'd like to add to my house or make with my hands. These blogs give me inspiration, ideas, vision, and show me how to actually make stuff. If I wasn't writing Modern Reject, I would probably have a blog similar to one of these…
My friends' blogs. My first ever blogging friend was my girl Carrington at Organic Life Love. She gave me encouragement and support. She answered all my beginning blogger questions. She basically rocks. Carrington writes about creating a healthy home, healthy kids, and a healthy marriage. If you ever consider blogging, find a blogging friend. I found Carrington by accident, but it was a great accident.
My friend Karis has a hilarious blog, too, called Candid Motherhood. She is perhaps one of the funniest chicks I know and she brilliantly wraps motherhood up into comic prose. Also, my friend Karen has a blog, with perhaps one of my favorite names around, called Only Sometimes Clever. She is a thoughtful writer and mother of five who shares wisdom, wit, faith, and recipes.
P.S. I am also always on the hunt for new friends, so hit me up and we too could become blogging BFFs.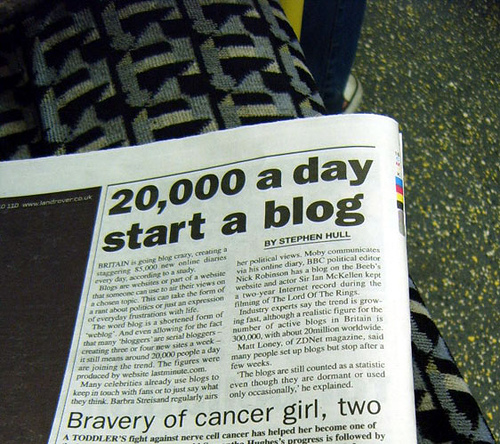 Blogging how-to-blogs. Since Modern Reject has only been around 5 months, I am constantly reading up on blogging best practices, as well as how to be an effective writer. There are a gazillion resources out there telling you how and what to blog but these are a few of my favorites:
Tent Blogger. This blog was recently launched by John Saddington, also known as Human 3rror. He is also the blogging dude behind ChurchCrunch and is involved with SoChurch (my husband's company). He is a professional blogger and a Christian. Tent Blogger offers advice on why to start blogging, how to start blogging and more than that, how to make money by blogging. He gives readers challenges on how to improve their own blog, as well. I love that.
ProBlogger. This blog is a beast, in that, it is massive. There is so much information here, from how to build an audience, to blog design, to improving your writing. It is my go-to source for all things blog related.
Smashing Magazine. This blog has a whole slew of information that is beyond my level of comprehension, like coding. But beyond that, Smashing Magazine has some of the most gorgeous blogs on the Internet all lined up and ready for you to view. I spent many a night pouring over their pages as I was redesigning Modern Reject. The inspiration they provide is unparalleled. And if you just enjoy cool graphics and sweet design like I do, than you will want to check this site out.
Blogs that stimulate my brain. When I get a chance to just sit and read a blog, these blogs are always thought-provoking, challenging, stirring, or just plain 'ole smart. They are secular and Christian blogs with some of my favorite political blogs thrown in, as well. This is a list of  smarty pants blogs:
As-cool-in-real-life-as-they-are-in-person bloggers. While attending the Catalyst Conference I had the opportunity to meet a few of my favorite bloggers. "Knowing" someone online is one thing, but actually meeting someone face-to-face can sometimes be disappointing. However, I was able to meet these three individuals in person, and let me say that they are even kinder, cooler, and more genuine in person. I already loved their blogs, but now I love them:
Bianca Juarez of In the Name of Love
Alece Ronzino of Grit and Glory
Scott Williams of Big is the New Small
The blogosphere is a whole big world with plenty of uncharted territory. I still don't know exactly what I am doing but I am having fun while I figure it out. Blogs can provide so much to an individual's life, whether it is your personal daily blog , a professional news blog, or anything in between. Blogging is definitely here to stay… so throw up your blog gang sign and get your blog on!
Have you ever considered blogging but have never made the jump? What has held you back? Are you currently blogging? I would love to hear about your blog and check it out. Add a link to your blog in the comments and tell me a little bit about yourself.
post images from threadless and flickr