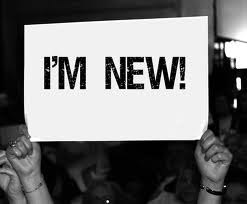 Hooray! The day has finally arrived. Here is the glorious and splenderific new Modern Reject design. Feast your eyes on her beauty. I'm a proud momma, can't you tell?
Most everything you have come to know and love on Modern Reject is still the same, just shinier and prettier. The new design has you, my wonderful reader in mind, making navigation easier and faster. Now, I'm still working on transferring over all my old content from Tumblr, but once it's here, to the right you will find your favorite Modern Reject features, which includes all of my regular posts like He Said/She Said, Favorite Things Friday, Lists, and other goodies I write about regularly.
Beyond the new site design there are other ways to get more Modern Reject…If you haven't already, you can follow me on Twitter. I solemnly swear that you will not read Tweets about what I ate, or laundry I need to do, or that other meaningless thing I did 5 minutes ago. It is a great way to get to know me, and vice versa. So follow me already….
You can also like me on Facebook. I have a brand spakin' new Facebook fan page just for Modern Reject. Check it out and pass it along to your friends.
Or if you are fancy shmancy, you can read my posts via RSS. If you don't use RSS yet, you can sign up here. It is super easy and allows you to follow your favorite blogs daily without all that pesky hopping around to different sites.
And as always, I would love to chat with you. Got a post idea or a burning question? You can email me anytime and I will be quick to respond. I'd love to get know you more, so hit me up.
Thanks so much for reading and being a reject, alongside me.
XO,
Nicole Cottrell