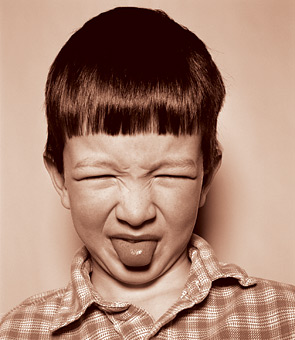 Today, as some of you may know is my 5 year wedding anniversary. And how would I happen to be spending today, you may ask, to celebrate? I am having oral surgery. That's right, like any sane girl, I am getting knocked out, cut open, and then stitched up as a way to celebrate 5 years of love and bliss. So today's Favorite Things Friday, is actually a list of some of the things that really are not my favorite–the things that bug me, irk me, or I find just plain 'ole annoying. Here are my (Un)Favorite Things for Friday…Doing dishes. Yes, this is an obvious one, but I seriously hate doing dishes. I would have slipped a "no- dish washing" clause into my wedding vows if I could have.
Shaggy hair. One thing I absolutely love in life is the feeling of your hair right after a haircut. It is a glorious feeling. One thing I really dislike, however,is the shaggy haircut I was rocking just a day ago (see my video from yesterday). It is the haircut that is about two weeks over due for another haircut. Even Brad Pitt looks bad with the shag. I rectified my shaggy 'do yesterday, however, with a trip to the salon. <Sigh> I feel so much better.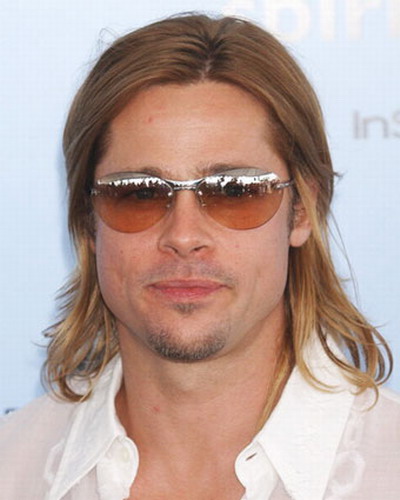 Dentists. Since I am going to the oral surgeon today, dentists are on my mind. Who really likes the dentist? I feel so bad for them. They have to work extra hard to have people like them since they are naturally working from a deficit. No one likes to introduce themselves at a cocktail party as a "dentist".
Laundry. As soon as I had children, somehow the amount of laundry exponentially grew to the laundry equivalent of that of a small village. Dirty clothes stalk me at home. They pile up on floors, hide behind bedroom doors and then jump out and bury me just as I am trying to leave the house. Laundry sucks.
Liberals. Yes, I said it. I don't like Liberals. I don't dislike them as people. I still love them as my neighbors because Jesus says I should. But obviously, politically and socially speaking, I disagree with them greatly. Their emotive and irrational thinking confounds me daily. I yell at the television, for instance, if ever I happen to see Keith Olberman's face. If you ever want to see me riled up, turn on Olberman and watch the obscenities fly (not really, I mean, I love Jesus and have little kids, but I would so cuss at him if I could…)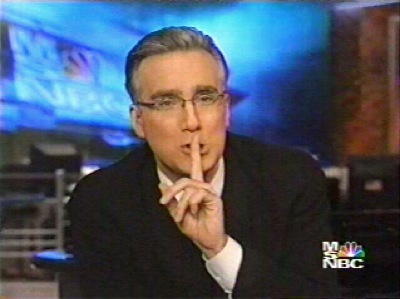 Waiting in line. If you happen to like waiting in line, introduce yourself to me. You may be the only person on the planet who does.
Anything lukewarm. This one happens to be a weird idiosyncrasy of mine. If I order food or a drink that is suppose to be hot, I like it to be scorching hot–burn-your-tongue and boil-your-skin hot. I have sent back food and asked for it to be "hotter." Weird, I know, and a little high-maintenance, I admit it. Lukewarm food, however, leaves me feeling ill.
Lack of sleep. As a mom, lack of sleep, at least in the early years, is to be expected. I just happen to really love sleeping in general, though, and consider napping a passtime. I could nap everyday if people would let me, but alas, a 4 year-old and 2 year-old I know will have no such thing.
One uppers. You know these people. They one-up you in conversation. It seems like these folks should be an urban myth. No one really one-ups, but I know a few. I have seen this elusive yet annoying creature in the wild, up close, and personal. They are scary, and selfish, and completely unaware. Proceed with caution.
Gluten. Here's the thing. I actually love gluten (have I ever mentioned my secret love affair with donuts?) but sadly, gluten does not love me back. I started eating gluten-free to help relieve my migraines and other mysterious symptoms. Much to my dismay, it actually helped. I was so sad to know that the things I love to eat actually make me sick. I haven't totally given up gluten (although I should) because I just care way too much about cakes, cookies, and the like.
Kids without a nap. Enough said.
My list could go on and on (maybe that's a bad thing). But I will restrain myself and instead turn the question over to you. Make me smile today as my cheek is swollen and the Percocet is kicking in. Share with me… What are some of your very (Un)Favorite Things? What stuff bugs you, annoys you, or drives you crazy? Go ahead, get it off your chest…