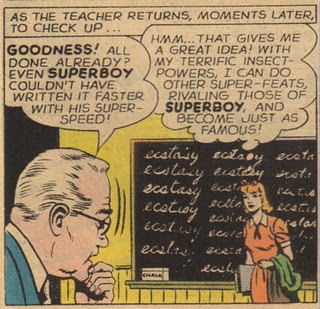 To many outside of the Church, Christianity represents some kind of oppressive, anti-female, pro-male culture. I would have to say  that, if that were true, I would probably have walked away from Christianity a long time ago. My personal experience with Jesus has been something quite different from what feminists would have you believe. I believe the Apostle Paul when he wrote the Galatians:
"…for in Christ Jesus you are all sons of God, through faith. For as many of you as were baptized into Christ have put on Christ. There is neither Jew nor Greek, there is neither slave nor free, there is no male and female, for you are all one in Christ Jesus."
Last Wednesday, I wrote a post on the topic of women in ministry, which was the first in a 3-part series. I presented the three (or so) different schools of thought on the subject. I was curious to see what opinion you all hold on the subject, as well. It was a mixed crowd, however most of you identified yourselves as moderates. Today's post, Women in Ministry Part 2 answers the question:
Where do I fall on the subject of women in ministry?
Well, I am somewhere between a moderate and a hierarchical type. I know, I'm a little surprised, as well.
Here's the thing. I am, for all intents and purposes, an independent woman (as much as you can call yourself that and still be taken seriously). I don't want women shut up, locked away, or barefoot and pregnant in the kitchen. But what I do want–what I crave–is for women to accept and love their God-given role as women. On the issue of women serving in ministry, well, I think I am still figuring much of it out, but here's what I believe so far.
I believe women can be deacons. Phoebe, in scripture, is one such example.
I also happen to believe that the five "equipping gifts" mentioned in Ephesians 4:11 are not limited to men unlike the strictest of hierarchical types would believe. Debra was a prophet-judge. Anna was a prophetess. Phillip, the evangelist, had four daughters who were prophets. The apostle Paul referred to Junia as an apostle. The Bible is certainly rich with examples of women exercising those spiritual gifts.
What I have realized, though, as I have studied this topic, is that I do agree with God's design in placing man in headship over women, at the very least, within marriage. I consider myself a modern, educated, and independent woman (sorry for sounding like a Destiny's Child song), but at the same time I have no issue calling my husband the head of my home. None. It does not bother me in the least. I have watched women visibly squirm when they hear the word "submit." ( Trust your God and choose a good man, and that will solve the squirming.) I find comfort and great wisdom in God's design between men and women. I also think that scripture has laid it out pretty clearly.
The model given to us in scripture of the relationship between Christ and the Church is the model of marriage between a man and a woman. One is in headship. The other submits willingly out of love. One is in authority. The other yields that authority and trusts out of respect.
The feminists reading this might blow a fuse. Yes, I said "respect," as in, "wives, respect your husbands."
But want to know a real feminist? The feminist to end all feminists? His name is Jesus.
A long time ago, when women were belittled and valued not much more than cattle, Christ came and offered Himself as a sacrifice to all. Just as Paul wrote, "there is no male and female, for you are all one in Christ Jesus." Jesus was a revolutionary in the way He treated women, and He still is to this day.
Christ says women are valuable and co-heirs (alongside men) of His Kingdom. Jesus says you are not restricted by your culture, education, or gender. You are a woman? "So what," He says. I can use anyone. I will use anyone.
Here, however, are the questions people sometimes get hung up on when discussing women serving in ministry. Can women teach men? I say they can. However, let me make clear that I do not believe teaching is synonymous with exerting authority. Authority extends from your position and leadership. A woman in Christ has authority to teach because she has the Holy Spirit within her. That does not necessarily mean, though, that she has spiritual authority over a man. So, for clarity's sake, I also believe that a women should not be placed in the role of a pastor that is over both men and women. A head pastor role, in my estimation, is a position of authority when over men and women both.
Exercising a teaching gift, in my opinion, is just that: exercising a gift. A man is not suddenly under the authority of a woman because she shared an anecdote, a passage of scripture with application, or an exhortation anymore than he would be if a friend shared the same thing. Teaching equips, according to Ephesians. It does not exert authority.
I understand, from a practical sense, why some churches choose to not have women teach men at all. I think it saves them the explanation and energy involved with supporting the opposing viewpoint. Culturally it is a difficult line for many churches to cross, as well. I fully understand and acknowledge this. I do not think one church is wrong for having a different opinion than I do. These are not the issues that I hope the church chooses to get hung up on.
I will always choose to keep the main thing the main thing–Jesus–over splitting hairs on women who teach, like Beth Moore (who I love and admire, by the way).
That's not to say, however, that there aren't specific points on the subject of women in ministry that I am still working out. I am continuing to seek God as I go forward and attempt to answer these questions. But, the questions could go on and on. I just love the discussion and hope you do, as well.
Do you agree or disagree with me? Where do you think women can or cannot serve? Should or should not serve in ministry?
Thursday will be the final post in the Women in Ministry series, which will be an interview and post with Bianca Juarez–writer, speaker, teacher, and powerful woman in ministry.