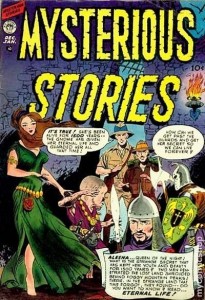 Something has been happening on Modern reject lately… something mysterious and a bit concerning. Actually, it involves all of you and, to be honest, I'm not too happy about it.
For some reason, over the last few weeks, less and less of you are commenting on posts. Maybe it's because we are approaching Christmas and everyone is really busy. Maybe you feel like you have nothing to say or add. Or maybe you are computer illiterate, like me, and aren't actually sure how to comment.  I'm not sure, but before you think I am comment- and feedback-hungry, let me explain my concern.
I write because I like you. I really like you. My favorite part of blogging is not writing a post, but having you all respond. I so love and enjoy the ongoing conversations in the comment section of a post, like this one, or this one, or even this one.
I crave conversation with all of you. I desire to encourage and motivate, cheer you on or hold you up.
The flip side is that all of you do that for me, as well. I have been so overwhelmingly blessed by each and every one of you–your constant readership, your positive feedback, your gracious and kind words of encouragement. It seems that it is never ending.
Let me be clear, too: this is not about my ego. I desire Modern Reject to be a community. Some bloggers don't worry about comments and have said that they desire to be writing to the Lord and only the Lord. I went through that just a couple of weeks ago.
I desire to write for the Lord, too. I have committed this blog and the success of this blog to Him. However, I also think the Lord wants Modern reject to be about relationship and community, as do I.
Modern Reject isn't any fun, enjoyable, or worthwhile without you guys being an active part. That doesn't mean I'm expecting all of you to comment on everything I write, every single time. I just hope you will know and realize how important it is to me and how much better you all make Modern Reject.
With that said, I also want to let you know that when I comment and say that I am praying for you… I really am. I commit to praying for each of you, whenever I know what to be praying for. It's that simple. I don't say, "I'll be praying for that," just to sound like some super-nice, good Christian. I say it because it is one of the ways I can bless you, in exchange for your blessing me.
Which leads me to today's opportunity for you to leave a comment. (See how I did that? Tricky huh? Yeah, I'm gooood.)
Alright, it's simple. I'd like to know how I can be praying for you. What is burdening your heart right now? Or what is God doing that you are eagerly awaiting? What do you need–peace, patience, hope, strength, joy, all of the above? Be as detailed or as general as you'd like.
I commit to be praying for each and every prayer. I will petition the Lord on your behalf because I like you. No, more like, I love you and I care and you make this blogging thing all worth it.
post image here