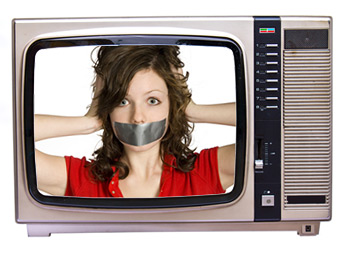 The last couple of days on Modern Reject, I have written about some heavy and somewhat controversial issues. I needed a break and figured you all did, too. So, today's post is me letting off some steam and complaining about the Top 10 Phrases that  I never want to hear again. I hope you enjoy, but secretly, I hope that, if you are guilty of using any of these phrases, you will stop, so we can rid them from pop culture. (Wink wink.) What phrases do you never want to hear again? Be sure to add them to the comments!
1. Got _____? Honestly, how is this phrase still in existence? The original "Got milk?" ad was launched in 1993. That was 17 years ago. 17 years! Good Lord, can't people think of anything else? I've seen it used for any and everything from landscaping to medical care. Churches are the worst, and they continue to hang onto this phrase with t-shirts and mugs printed and embossed with "Got Jesus?" How effective is that really? Is someone in your office going to pass by your cubicle while you are sipping chamomile tea from your Got Jesus mug, glance at it, and say, "Hey, you know what? I don't got Jesus, but I'm gonna get Him." How 'bout a mug that just says "Jesus" on it? For the love, please kill the "Got."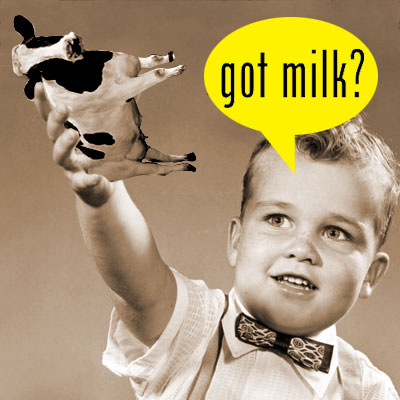 2. Go with the flow. This phrase was submitted by one of my friends who really dislikes this expression. I find it mildly annoying, I admit, when people who are attempting to calm you down or redirect your opinion will say, "Just go with the flow." Usually, what people really mean is "Just do what I say," or "Just do what I'm asking you to do, not what you want to do."
3. It is what it is. This expression is a newer one, but man, has it taken the mainstream by storm. I first heard this phrase two seasons ago on Top Chef (one of my very favorite reality shows). It annoyed me then and it really annoys me now. What does it even mean? People throw this phrase around as some kind of trump statement that they think justifies them not having to answer the question. Are you upset that you lost the competition? It is what it is. Do you think you could have performed better? It is what it is. Who's to blame for the economic downturn? It is what it is. No, Obama hasn't actually said that, but he might as well.
4. It's all good. This is an oldie, but not a goodie. I could definitely see this one die and not return. The worst part of this particular expression is people's apparent need to place emphasis on the "all," or the "good," or worse, both. It becomes "It's all gooood." Kill me, kill me now.
5. Ramblings, musings, rants, etc. Okay, I may hurt the feelings of a few bloggers with this one, but I just can't stay silent anymore. I apologize in advance if I hurt your feelings. Please do not take it personally. The problem with these words is, at least in the blogosphere, they are used overused, that they have become trite. Can't you come up with something better than, "The musings of a girl named Jane" or "Robby's Ramblings"?!
6. Omg and lol. Do I really need to explain why these are so horrible? It extends so far beyond those two as well, into the weird world of text abbreviations–things like ROFL, BTW, YNK. I could go off on a tangent, but I'll just leave it at this… they must DIE!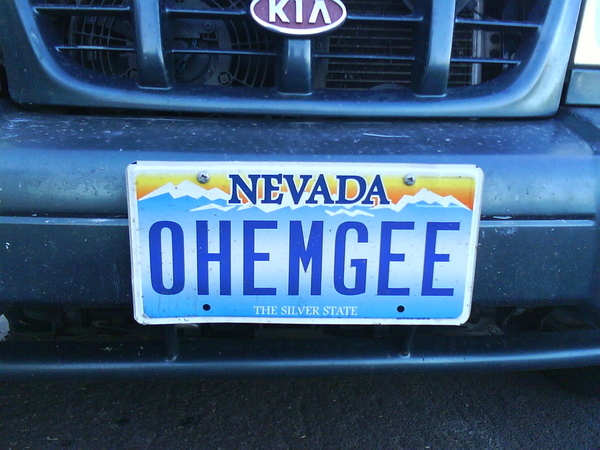 7.  X-treme. This word covers a multitude of grammatical sins we commit daily. Why do we think that, if we drop the "E" and capitalize the "X", it is somehow a cooler word? It's not. It still says "extreme," but now it is just spelled wrong. Americans do this all the time: Kids Kuts, Kool Kidz, Kidz Klub—and those are just the "kid" examples. How about instead of misspelling something, people try to instead create a catchy and unique name, title, or trademark?
8. I'm the kind of person who… This one others might not sympathize with, but this one gets under my skin for some reason. I feel as though people use this phrase, often when they are about to list some excuse as to why they do something unattractive or uncool. Oh, you are quick to judge people, but you say something like this, "Well, I'm the kind of person who just likes you right away or doesn't." Or you are the guy or girl who can't be on time for anything and you say, "I'm the type of person who just takes my time and gets there when I get there." Beyond frustrating. Take some responsibility and be honest. Say, "I'm the kind of person who has a lot of excuses for why I do or do not do something and pass them off as my personality rather than my responsibility." That would be honest.
9. Git 'er done. The fact that this phrase has lasted as long as it has is either a testament to the power of Larry the Cable Guy, or a statement on the absurdity of the American people. Either way, it's a little scary.
10. You go, girl. This is the winning phrase. I asked on Facebook and Twitter for people to submit their least favorite phrases. I chose ,"You go, girl," submitted by Danielle Hilgendorf, because I find it to be like nails on a chalkboard. Its overuse is astonishing and I am voting for this phrase to be retired from now on.
So the obvious question is… What are some phrases that you would like to never hear again? What kills you or makes you squirm? Any old school phrases you'd like to BRING BACK, like Mr. T's "I pity the fool!"? Share!