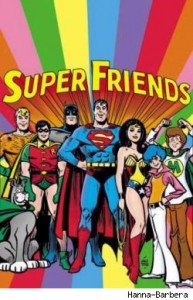 When I was in high school, I ran track. I attended a large high school and our track team was over 100 kids. One girl on the team named Crystal, pulled out in front of me in her truck while exiting the school parking lot.
There was a bumper sticker on her truck that read: Friends don't let friends die without Jesus.
I didn't know Jesus then. I was 16. I remember reading her bumper sticker again and again, feeling both confused and intrigued by it.
Of course now I know that friends are not responsible for another friend's salvation, but I understand the message. It was a friend, a different girl though, who helped lead me to Christ.
I have had friendships that are healthy and joyful, to some that are toxic and cruel, to still others that are full of encouragement.
I have my own "friends don't let friends…" list. Here are three things I would never let my friends do. Then it's your turn.
The first one pains me. I would never let a friend marry someone who is not a believer or who I feel is not God's best for them. Now, in saying this, I will admit that both have happened within my friendships. I refused to be in the wedding party of one friend who was engaged to a man who was not a Christian.
I have also watched friends walk down the aisle and believed that they were not marrying God's best for them–for various reasons. They did get married. I couldn't physically hold them down on the day of the wedding and ask the guests to leave (even though I'd thought about it). All I could do is speak truth in grace and pray that they would have a change of heart. Once those marriages took place, all I could do is continue to pray and help hold those friends accountable. Sadly, one of those couples is already divorced, only 5 years later.
I would also never let friends abuse anything–be it alcohol, drugs, food, their bodies. In the past I have had tumultuous friendships that were defined by substance abuse. Being clear headed and healthier in Christ now, I can recognize what an enabler I was in some instances or how lacking in action I was in others. I would fight harder now to help my friends conquer their addictions. I would offer greater support and accountability. I would be available and up in their business.
Lastly, I vote that friends don't let friends be disrespectful or rude to their spouses, especially in public. This one I admit, I have failed in practicing, but I'm trying. I had one friend, for instance, who would constantly belittle her husband in public settings. It was so embarrassing and uncomfortable. I would always leave her company and complain to my husband that I hated the way she treated her own husband. However, I never said anything to her. We are no longer friends though, for other reasons.
I have since tried to encourage my friends, in loving ways, to respect their husbands and show that respect in public, where it is most important. Women, for some reason, are oblivious to the male need for respect. (Yes, a He Said/She Said post waiting to happen).
Granted, we can never make people do anything. I have lost friendships for reasons out of my control, but I have also damaged friendships for not speaking up. Yet, I would rather run the risk of losing a friendship then let some of these things take place. I guess I'd sum it up with this…friends don't let friends be jerks.
Okay, so what's your list? What would you never let your friends do? What have your past friendships and current friendships taught you?
post image here