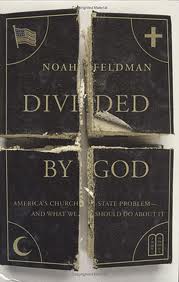 My family is a little crazy…and not in that funny-sorta-adorable-eccentric-way (okay, maybe we are a little bit of that) We are also what is known as "dysfunctional," in every loving sense of the word.
If you were to ask them, however, I doubt they would say the same. They would probably peg me as the crazy one because I am the "Christian." Guilty as charged.
I am the one they see as hateful, self-centered, self-righteous, and holier-than-thou. Over the last year and a half, I have experienced some of the darkest days within my own family. It has read like a novel, complete with lies, deceit and betrayal.
What continues to surprise me, however, is that people often call Christians "judgmental" and "hypocritical" when in fact, they are actually the ones displaying such behavior.
My family members have called me everything in the book, including a liar and promptly told me that I am going to hell. It is laugh-out-loud ironic to have someone tell you in one breath that you are judgmental, while in the next breath curse you to hell. Even some of the meanest Christians I know wouldn't do that, at least not to your face.
Without going into the whole story, here's why my family has decided they no longer like me: I made a mistake.
I wrote a post a while back (which has since been deleted due to family drama). This particular post upset my grandmother, as it had some personal details in it that she was hurt by my sharing.
I apologized to her immediately. I wrote her a long apology and sent her flowers. I begged her forgiveness. Thankfully, she did forgive me.
A couple of my other family members, however, were the ones who leaked the post in question to my grandma in the first place. No one took responsibility. No one would fess up.
Instead, one of them attacked me on my blog (she has since been blacklisted. It saddens me that the only person to have been  blacklisted from my blog is a family member). The other has continued to speak lies about me behind my back. So much for them forgiving me after I admitted my mistake. I guess only us Christians do that.
To make matters worse, my mother has been thrown in the middle of the ring and attacked on all sides. Like a true mom, she has come to my defense with claws showing. However, my heart grieves while I watch her precious family relationships unravel for something she had absolutely nothing to do with.
To be clear, I love my family. I really do, but this is not the way families are suppose to function. This is not what God had in mind.
I have often contemplated the fact that of all the places the Messiah could have appeared in the world, God chose to place Him in a family. Jesus didn't show up on the scene as a 30 year old man from nowhere. He belonged to a family. He had a mom, dad, and siblings.
Yet, I also know that even as God designed families to provide support, stability, companionship, and connection–Jesus promised us that He would divide families:
"Do you think I have come to bring peace to the earth? No, I have come to divide people against each other! From now on families will be split apart…

'Father will be divided against son
and son against father;
mother against daughter
and daughter against mother;
and mother-in-law against daughter-in-law
and daughter-in-law against mother-in-law." (Luke 12:51-53)

This verse rattles me. I don't like it. I don't like that my Savior said it and yet, in it, I find some small sliver of comfort. I know that despite the hurt my family has caused me, Jesus said it would happen. It is the price of following Him. A price I am happy to pay.
What is your family relationship like? Is your family divided or happily connected? Have you struggled with sharing your faith within your family?