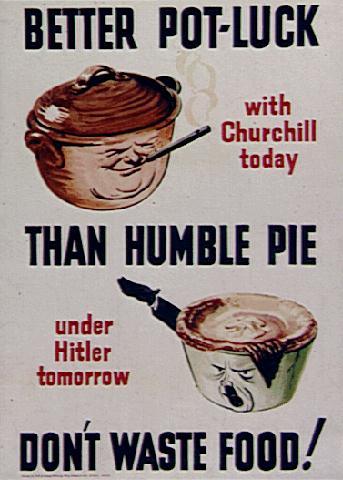 Over the last few days my husband and I attended an organic church (house church) conference, THRESHOLD, in Orlando. Despite being sore and tired both emotionally and physically from the car accident, we boarded a plane, knowing God had something for us there…and He did. I have so much that I hope to share and write about on Modern Reject over the next few weeks, including today's post…
Growing up I used to love Chinese food buffets. I loved the variety, the endless row of choices. I would gorge myself of crab rangoons and sweet and sour chicken. My single mom liked buffets because they were cheap and easy. She could feed her growing girl for half the price.
The traditional Sunday church is very much like an all-you-can-eat buffet. There are 3 reasons, in fact, why Sunday morning church as we know it resembles a buffet:
1. Sunday church is cheap. The same reason my mom liked taking me as a kid to Chinese buffets is the same reasons many believers attend. It is cheap, meaning it doesn't cost them much. They can literally sneak in the back on a Sunday, warm a pew for an hour, and then sneak out. They can remain anonymous and unaffected.
They are also not required to give (spend) any of their own time, resources, gifting, or heart with others. The traditional Sunday model has, for many, become an inexpensive alternative to what God really desires.
3. Sunday church is fast. Like I said, many Christians attend a Sunday service and call it a week. 1 to 1 1/2 hours is often all that is required or asked of them. No one is engaging them. No one is equipping them to serve, to participate, or to lead. It's as if they show up with a punch card. Clock in. Clock out.
4. Sunday church is easy. If a believer isn't being asked to spend time or energy, well then, they aren't being asked to spend their life. They are instead being asked to spend a portion of their life. Frank Viola, author and voice for the organic church, calls church "shared life."
If we are really sharing our lives with people, well then, it should be anything but easy. Real church life is messy, difficult, emotional, ongoing, and costs us.
That being said, real, organic church life is less like a buffet and more like a potluck. There are 3 ways that organic church is like a potluck:
1. Potlucks are home cooked. I love eating at restaurants, but nothing is as satisfying, tasty, or comforting as a home-cooked meal. Potlucks are defined by everyone bringing a dish. Each person prepares a meal and comes ready to share that meal with others.
An organic church operates very much the same way. Everyone is called to participate, not just the select chosen few. Unlike buffets (Sunday morning service) which is prepared by others ( a pastor, for example) for you to consume, in organic church, we all "cook" so we can all "eat."Buffets are about "being fed." Potlucks are about "feeding others."
2. Potlucks are always different. One reason people love potlucks is because of the variety of dishes present. Sure, buffets give you lots of choices initially, but by the 2nd or 3rd go around, it all starts to look unappealing and the same.
A true church family, where everyone is participating and serving, is filled with variety. Every gathering will look and feel different. Our God is a God of variety and He loves to express this through His Body.
3. Potlucks take time. While buffets are fast and easy, potlucks require more time and commitment. You have to plan in advance, show up prepared. You could just stop by the store and buy a box of prepackaged cookies, but you know that just wouldn't cut it.
Instead, organic church requires you to heed the instructions in 1Corinthians 14:26: "When you come together, each one has a hymn, a lesson, a revelation, a tongue, or an interpretation. Let all things be done for building up." Instead of pre-made cookies, you want to share a delicious dish–a hymn, a lesson, a revelation–with your church family. You want to edify the saints, not just satiate them.
More than that, you can't just check out after a Sunday service. Shared life, as it were, is life being lived together and that does not happen only between the hours of 9 and 12 on a Sunday morning.
To be clear, I don't dislike buffets–meaning, I don't hate the traditional Sunday church. I happen to disagree with the model in many respects, but I love the people. We are all the Bride of Christ. I have also experienced great spiritual and emotional growth within Sunday churches. I know, however, that God has called me away from that model to the organic church model, instead. (Here's another post I wrote about the need and benefits of organic church, if you're so inclined.)
I am glad He had done so. I love the fulfilled, satisfied, personal, intimate and even messiness of potlucks. Potlucks are delicious.
Do you agree or disagree? Do you think Sunday church is like a buffet or something else entirely? Have you ever experienced what you would call "shared life"?