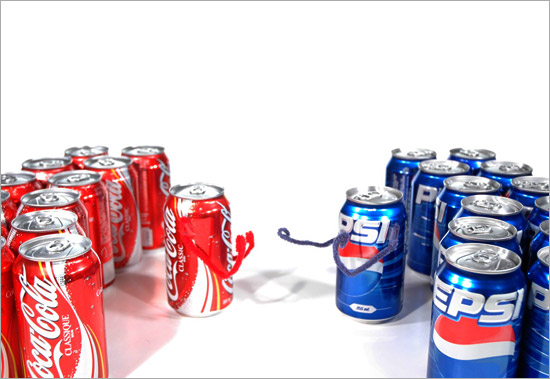 Today's post is a guest post from my awesome, talented, and brilliant husband. I asked him to write this and he kindly agreed.
It's not a competition. So why use such a divisive title? Because, somehow, that's what it's become.
When Nicole and I started down the road of beginning an organic church–The Foundation, for those interested (pardon the placeholder website)–we knew in our earliest of conversations with people that the greatest "persecution" we would face would be from those we loved most. From other believers, friends, even family.
The reason Nicole asked me to write this was due to my sadness, confusion even, in reading some of the comments she's received the past few weeks when writing about organic church. They are the same types of remarks we have become accustomed to hearing firsthand. Things like…
Are you just a group of people who are disenfranchised with the church?
You clearly have a problem with authority.
What did the church do wrong to you?
That's not church.
That last one hurts the most, probably. Allow me a moment to share a story.
A few years ago, there was a young, independent filmmaker soon to begin his third production. His first two were rather successful and he became known as a new auteur–someone to watch out for in the years to come. But, by his third directorial effort, he felt like his previous two films had prepared him for a new direction. He decided to make a silent film.
The filmmaker poured his life into the new production, modeling its qualities after those of its predecessors, but modernizing it at the same time. After years of work, the time to premier his junior film had come.
At the red carpet affair, the lights went dark, the film began to roll, and…people were confused. Upset, even. Even in the midst of the screening, many walked out. Despite the film's silence, people were not.
After its release, many called the filmmaker pretentious. Others said that he clearly "hated" modern day movie-making and the art of film as a whole. Still others wouldn't even call it a movie.
To be honest, the filmmaker didn't expect everyone to love the work. However, for those who accused him of "hating" film as a medium and being "against" the modern day movie, they were simply wrong. In fact, he was even saddened by their reactions.
If anything, it was his deep love for film that inspired and compelled him to make the silent film.
Of course, this is simply a metaphor. Being the movie-lover (see: complete and utter film geek) that I am, I hope it is an example which you can appreciate and understand.
You see, Nicole and I do not hate, or even dislike, the traditional church. We have served on the leadership teams of denominational and non-denominational churches that we love dearly. We have supported these churches with our time, prayers, and finances. We would (and have) recommend these churches–and many others–to friends, family, and others within our networks of influence based upon what different people are looking for at different times.
Like the modern day silent filmmaker, we also know that organic church isn't for everyone. We don't expect it to be. But it is something that our previous experiences and the Lord's direction has led us toward over time. You must understand that fact: it is our previous church experiences, training, and discipleship that has prepared us for what we're doing now. For that, we are deeply grateful to the traditional church.
And you know what, we're not the only ones who feel like this. In fact, we have now met hundreds of people who feel the same way. They are not "out to get" or "hurt" traditional churches, nor do they expect organic church to be "the only way you can do church if you're a God-fearing, Bible-believing follower of Jesus Christ." Rubbish. There are those people out there, I'm certain, but I will tell you that it's not the norm from our experience.
All this is to say that I–and Nicole–hope this clears the air and opens up an intellectually honest debate here on Modern Reject and elsewhere about why one expression of church might be better for you than another, what you're feeling drawn to, what you're questions are, and so on. Let's discuss it as Christians should: in love, seasoned with both grace and truth.
So long as we are all built upon the foundation of Jesus Christ, we have the One thing in common that truly matters. So let's stop making it a competition.
Do you feel like there's a competition between different church "movements" and missions? Have you felt pressured to choose sides? Share why you're thankful for both traditional and organic churches.