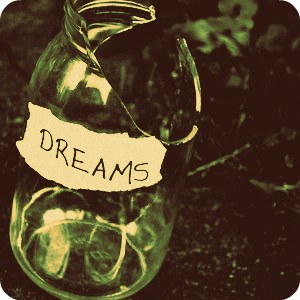 For a really long time, I wanted to be a magazine editor. Or rather, I wanted to start my own magazine and then declare myself "editor." It was my life-long dream. Everyone who knew me, knew I would one day be an Editor-in-Chief.
Then something happened. I guess you could just call it "life."
Life happened, as it tends to do and I was sidetracked from my dream.
The trouble is, that dream had been with me for so long that I almost didn't know who I was–or who I was supposed to be–without it. For as long as I could remember, I had envisioned myself living in New York City, scraping by, but wildly in love and passionate about my fledgling, yet growing political magazine.
So, when the reality that this little dream would probably never actually become reality itself set in, I was shaken. I suppose it goes hand-in-hand with growing up, figuring out who you, asking God where He wants you and where He is taking you.
I suppose it also goes hand-in-hand with me feeling like just being a mom wasn't enough. I quickly grew tired and annoyed by women saying to me, "So, you don't work, right? You just stay home?" Yes. That's entirely correct. No work involved. My three children were born completely self-sufficient. They are miracles of nature actually, more like cyborgs than children.
The worst part too, was also knowing that I never intended on being a stay home mom. I never wanted this job, but now I have it and funny thing is, I wouldn't trade it.
And before too long, I watched and felt my dream of being a magazine editor fade into yesterday. It became a part of another life. A life before Christ. A life before my husband and children. A life dreamed up by me, not by God.
Like most things dreamed up by us, God's new vision is so much grander and more fulfilling than I could have ever imagined. Our Heavenly Father isn't a God of mediocrity, nor is He out-of-touch.
He is intimate. He knows us better than we know ourselves (this always seemed like such a cliche to me, but over time, I have come to believe this as truth). His dreams and plans are far superior to our own–we need only ask.
My original dream was a broken dream from the start because it was not what God intended for me. It could never have been repaired. It would have always been broken, I suspect.
But it was God, in fact, who knew that starting Modern Reject would be a sort of life-changing, uber-rewarding, ridiculously inspiring pursuit for me. It was God who nudged me forward when I wanted to sit on my hands. He knew that Modern Reject, would be in its own way, an answer to prayer.
It was God who reminded me that He had more for than motherhood for me and that it was okay to ask for "more." This silly little blog was the answer and has become a part of my new vision and my new dream. It has encouraged me in unfathomable ways. You have encouraged me.
There is still so much more I want to do–so much more I hope to accomplish, but I thank God for showing me a new way. And for all its ups and downs, including the days I just want to quit, I couldn't imagine my life now without this community.
I'm thankful to have let one dream die, so that another might take root and sprout up–a dream not planted by me, but by the Lord. A dream not susceptible to the world's fickle nature, but a dream set forth by my Father. A new dream. A better dream.
What dream(s) did you, or God, allow to die? What dream(s) sprouted up in its place? If you knew you could not fail, what would attempt? Have you asked God about it?