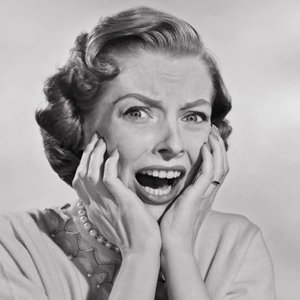 I was trying to remember if I had ever heard the word "prophetic" preached from the pulpit during my first fews years of being a believer. Looking back, I don't think I had.
I attended a church, as young Christian, that was a bit charismatic (if there is such a thing). Some people spoke in tongues and some people had "words from the Lord." But no one was walking around calling themselves prophets or their "words from the Lord" prophetic.
Fast forward 8 years and I was attending a Bible church where the pastor admitted from the pulpit that he sorta, kinda, maybe believed in prophecy, but that this congregation would never participate in such things.
Fast forward another few years and I found myself in a wholly prophetic church, where it was not only preached but practiced– A church where hearing from God was the norm, not the other way around.
Having spent a few years in a prophetic community and being a part of one currently, the idea of prophecy has been demystified for me. God has so clearly brought instruction, clarity, and understanding to the idea of prophecy.
I understand (sorta) why people find that word to be so scary. Prophecy. 
There is no other word in scripture I can think of that makes people–all people–quite so uncomfortable. It doesn't matter what your denomination might be, church background, theology, if you're male or female–almost everyone gets squirmy when the word "prophecy" is thrown around.
It sounds like the end times. Armageddon. Fortune telling. Mysticism. The Unknown.
I've felt a pull to write about this topic. To offer the same sort of demystification that was offered to me. So, starting with tomorrow's post, I'm going to try as best I can in a blog post, to help bring light to a seemingly scary topic for many Christians.
Meaning, I'd like to hear your questions first. Your questions will help shape tomorrow's post. So, have at it! Ask me anything. Here's a few questions to get you thinking…
What do you know or have experienced in terms of the prophetic? What would you like to know? Do you find the topic a bit unsettling?
And for fun…what do YOU think is the scariest word in the Bible?