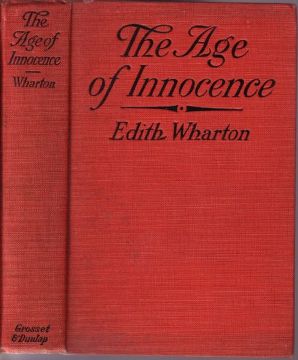 Last week, I posted a video called Ted Bundy's Dirty Little Secret. The comments that followed were impassioned and varying. The dirty little secret is pornography. I promised to do a follow-up post discussing my own personal views and story regarding the subject, so here I am, ready to talk porn.
I imagine that almost all of us, in one way or another, have been affected by pornography. It is so rampant and so prevalent that it is difficult to escape.
My porn story is probably very much like other porn stories, and it begins on a warm Arizona afternoon…
I remember when I discovered it for the first time. I was at a house with a friend with no parents present. My eyes met the glossy magazine page and I was shocked. I was also simultaneously intrigued and curious.
"Who were these women and why were they doing this?" I wondered, like any 9 year old might. "Did someone make them… or force them to do this? Or did they want to? But how could they want to?"
My friend and I continued to turn the pages of the gateway pornography material, also known as Playboy. We then tucked it back where we had found it and never said a word to anyone. But the images…
The images never left my mind. I can recall some of them even today, if I wanted to, but I don't want to.
It was only a few years later when I accidentally saw my first pornographic film, on a television where parents were not at home.
I watched. I felt disgusting. I felt excited. I felt confused.
By the time I reached high school, I had pretty well made my mind up about pornography, even before I was a Christian. I hated it. I wanted nothing to do with it.
Didn't they know it was wrong? Didn't they have, like I did even at age 14, a sickening feeling in their stomach at the thought of men staring at naked women, or people performing sex acts for an audience?
As an adult, I understand how easily men and women can both be trapped in the addictive world of pornography. I understand, too, how wives can turn a blind eye to their husband's behavior or, worse, participate alongside them. It is a vile, yet lustful passion that can overtake a person. Like any good lust, you must feed it more and more in order to satisfy. Playboys are no longer enough. You need Hustler. Forget magazines, now you need soft porn. When soft porn no longer fills the lustful desire, you need hardcore pornography, and so on. Until, one day, your life is filled with an addiction and it holds you captive.
My purpose in writing this is to bring freedom. People within the Church and outside the Church are afraid to talk about pornography. The more we stay silent, the more of an impact and grip it has on us. I hadn't shared my "porn story" with anyone before now. My husband asked me before I set out to write this post, "What is the story? I don't even know."
Why was I quiet for so long? Because there is shame. I admit that I feel like I did something wrong. I was a child, though. I know rationally that I did nothing wrong… it is freeing just to type those words. I did nothing wrong.
I experienced many overly sexual situations as a young child that I should not have. Pornography was just a portion, but proved damaging for a long time.
Americans are over sexualized, in general, and yet ashamed and often embarrassed to address the issue of porn. Satan is winning. He has convinced people to be sexy, want sex, talk sex, but also to watch others have sex in secret. How messed up is that?
Some things in the Church are changing, however. People like  XXX Church, Hookers for Jesus, and Anne Jackson are loudly proclaiming the need to not just acknowledge porn is an epidemic, but do something about it. Now.
I plan to be vigilant in praying for the Lord to protect my children from pornography. I must trust Him to keep their eyes from experiencing what I did so early on. I know it will be difficult, maybe even impossible. The Internet is a porn-churning machine, but God is bigger. He is faithful. He loves His children and He loves… freedom.
If you feel brave, or encouraged, or convicted to share… what is YOUR porn story? When did you first see it? How did it happen? How do you feel now? Again, there is no judgment or shame, only God's grace, love, and forgiveness.

post image here