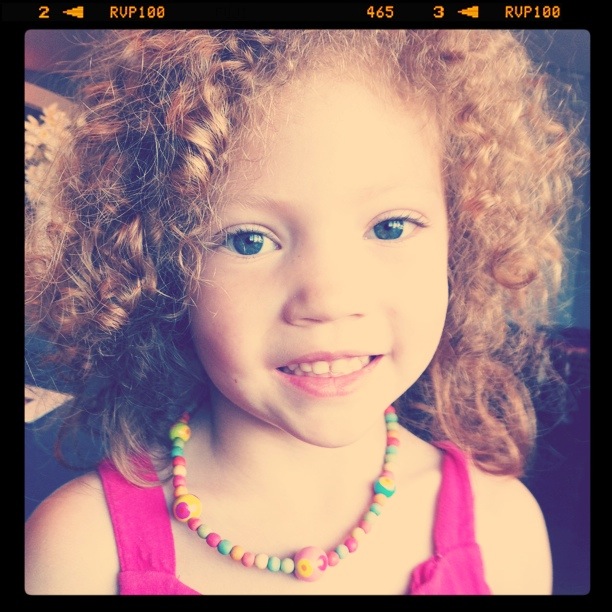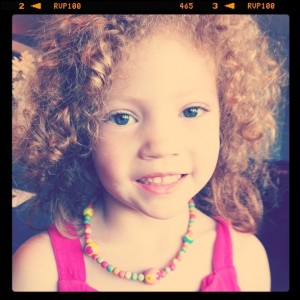 I think my kids are two of the funniest people I know. I am constantly surprised by and snorting from their humor.
My daughter, the 4 year-old, has been amazingly funny lately. As this this third baby's arrival gets closer and closer, I am beginning to appreciate my first two kids even more.
Every day on Twitter, I tweet a "Riley Quote of the Day." I thought I'd share a list of some of her funniest moments with you. If you haven't already, you can follow me on Twitter, too, and make sure you can read her hilarity each day. Let the smiling begin…
"Once upon a time, Jesus walked on the water. He was magic!"
"So, when you have a baby in your tummy, you don't have a brain in your head?"
"Thank you for giving me grapes. You really love me!"
"I'm tired, from playing outside, taking vitamins, and eating food. I did a lot today. I need to rest."
I caught her kissing her mirror. I asked why she was doing that. "Because I love my mirror."
"Mom, you should take a break…'cause you are crazy."
"When my brains inside [pointing to her head], it, like, hurts and I have a head-ick."
"I want to take a cat nap, not a dog nap." Since, obviously, cat naps are shorter than dog naps.
After two hours of driving, she said, "My eyes are about to go to sleep."
Trying to write her name and having trouble with the "R", she let out a big sigh and said, "That 'R' is a little tricky."
Riding her scooter, she exclaimed, "Mom, watch and learn." She then proceeded to biff it 2.57 seconds later.
On her play phone: "Barbie, did you text me yesterday? 'Cuz I texted you at the park…"
"I want to use this one. It's meteor size." I think she meant "medium" sized.
"We live in the United States of the Beach." I wish.
Biting into her graham cracker into shape of a hexagon and said "It has 6 sides. It's a hexagon." Yeah, my kid's a genius.
"It's like freezing hot in here!"
To the checkout lady at Wal-mart, "I don't work here."
"Dad, you are a BIG, BIG genius!"
"Some people don't know about God. We need to tell them. I will shout it!"
To her 2 year-old brother: "Don't eat butt paste buddy!" Pausing, she looked at me and asked, "What's butt paste?"
After reading Jesus turned water into wine, she decided, "I wanna do that with milk and turn it to a princess toy."
After falling down, "Mom, my toe is jacked."
Looking me straight in the eyes, "What's going on with your face?"
"G means Jesus! A, B, C, D, E, F, G…Jesus!"
What's the funniest thing you have ever heard a kid say? What are some of the funny things you said or did as a kid? What is your favorite childhood memory?