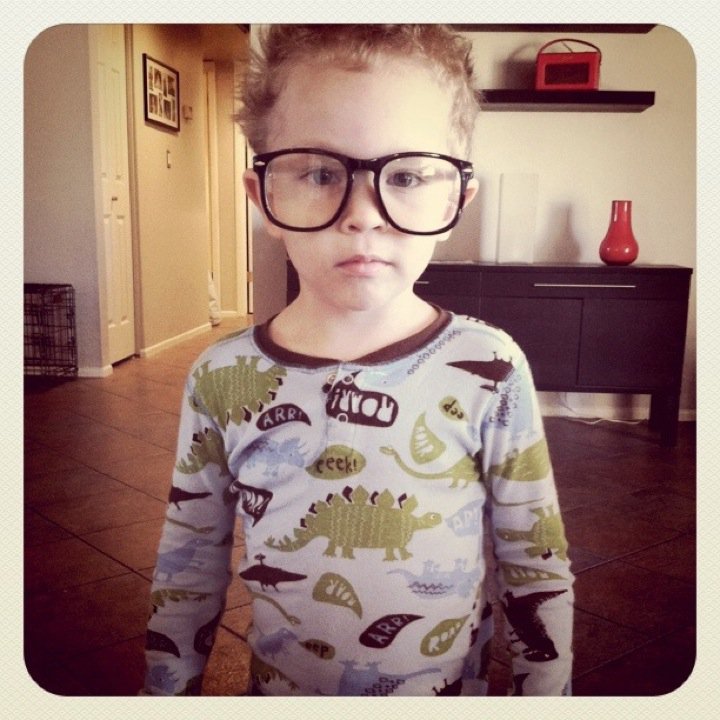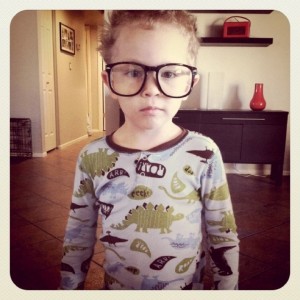 My son, Tolan, is fast approaching his third birthday. In the last few months, it seems that he has had a huge growth spurt, complete with added inches to his height and words to his vocabulary.
Every other day he is doing or saying something brand new. Yet, as the birth of this next baby grows closer (and I grow larger), the reality that Tolan will no longer be "the baby" sets in.
My son is a boy. All boy. He is the opposite of his sister. He is a little man who does little man things in a little man body. He is entertaining, to say the least. Here are some of the funny things he says and awesomely boy things he does…
He lifts up my shirt and observes the baby bump that has appeared. He kisses my stomach and says, "Hi baby. How you doin'?" It is a combo of sweet toddler voice and Joey from Friends.
Everything–and I mean everything–is a gun or a sword. Sticks, bubble wands, flashlights, chopsticks, even his sister's doll, have all been used to shoot or swipe something. When he was a little smaller, he would say, "I boom you" when he was shooting his gun at you.
He is overly excited about food, all food, except fruit. What kid hates fruit? Just mine, I guess. When a tasty plate of food is plopped down in front of him, he always exclaims "Num, num, num." Three "nums" everytime.
He loves showing off his "pee pee." I find this alarming, but was told by friends who have older boys that it is perfectly normal for them to be perverts from such a young age. Uh, okay, if you say so…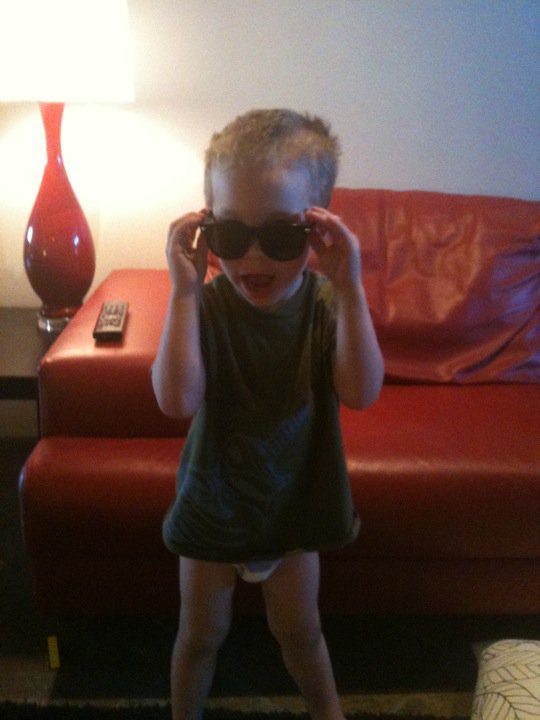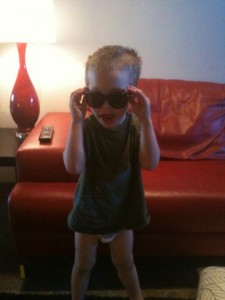 His current catchphrases include:
"Oh. My. Gosh." when he is really excited about something.
"Super cool," when something is, well, super cool.
"Nevermind," when he gets frustrated, because I still can't understand 100% of his toddler speak.
"I do it," which means that he thinks he can do it, whether "it" means opening the car door or buckling his own carseat.
"Hey, I talkin' to you," when he is trying to interrupt or get someone's attention. We are currently working on teaching him the much more polite, "excuse me."
In true boy manner, he walked down the hallway behind his sister, stopped, dropped his pants, and told her to turn around. "Look Sissy, see my bum!" He actually mooned her.
He also loves, loves, loves superheroes. He will run through the house with his arms spread out like a bird's wings, pretending to fly. He then swoops over me in the kitchen, pulls out a gun, shoots me, and says, "I'm a suppa-hewo."
Tolan is also extremely considerate and loves to share. He offers his sister some of what he has, no matter the item. Even his coveted "special treats"  are shared.
Sound effects. Are boys born with the ability to generate amazing sound effects? Tolan exercises this skill daily, with the sounds of weapons firing, swords clinking, and superheroes soaring.
He is a cuddle bug. Since the moment he was born, we realized how much he wanted, heck needed, to be snuggling right up next to us. He still does. After he awakes from a nap, he climbs on the couch and has me sit next to him, with his head on my chest (told you, all boy).
We snuggle. I stroke his little tufts of blond hair. I soak it all in, knowing that, very soon, these moments will be gone. But for now, I'll take every single "snug" I can get.
What are some of your favorite little boy things? What are some of the favorite things about your own kids or the kids in your life? What did you do as a kid?