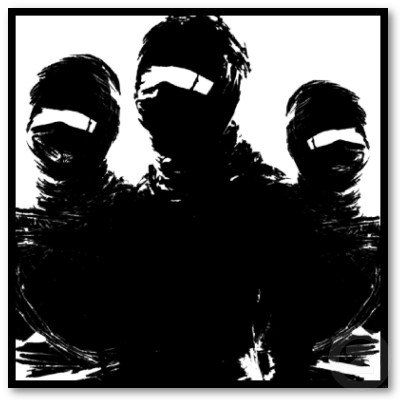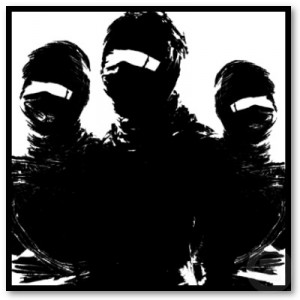 Today's post is my contribution to the Rally to Restore Unity hosted by Rachel Held Evans. Our goal is to end "flippant dismissals" and raise money for Charity Water while we are at it.

When I first met Tim, I was 23 and searching for a new church–a place I could call home. Tim came off a bit weird to me at first. To call him unconventional would be an understatement.
He was loud, gregarious, politically incorrect, and even mildly inappropriate (according to Christian standards). He even offended me a few times.
"This guy is the youth and college pastor," I wondered? Really? Uh, okay…
It wouldn't be long before my judgmental eye-rolls and deep sighs would be challenged. It wasn't long before God gave me the proverbial Holy Spirit smack down.
What I initially failed to realize is that Tim was no one's slave…except Christ's. He didn't bow down to the large church machine of the 10,000 person congregation in which he served.
He wasn't a slave to any particular theological doctrine or praxis. He was enslaved to Christ Jesus. Ball and chain. Throw away the key.
In the midst of a conversation one day, the head pastor of the church where Tim served at the time asked him a fairly straight forward question:
"Tim, are you a Calvinist or an Arminianist?"
Tim responded, "I don't know what that means." The pastor chuckled, certainly thinking that Tim–the pastor to all of the elementary to college-aged youth of this mega-church–was just being facetious.
"No, really," the pastor continued. "What are you?"
"I'm neither," Tim answered. "I honestly don't even know what those words mean."
Now, some of us might scoff at Tim's naivety. We might make a flash judgment and call him irresponsible, ignorant, or spiritually immature. How could he really not know?
This is how: He doesn't care.
Tim was a devoted follower of Christ, dedicated and committed. He poured out his life to meet the needs of others. He had a heart to see all, and kids especially, come to know Jesus.
He was filled with the Spirit and Spirit-led, operating in full capacity for Christ. He didn't know what "Calvinist" means because the definition of that word in no way contributed to him serving and loving others like Jesus.
Funny when we think of it…Jesus was never bogged by doctrine or theology. He skillfully and stealthily made others question their own theology without ever taking sides.
Jesus was a theological ninja. We, on the other hand, are often theological suckers.
We allow the debate to distract. We allow the diatribe to defraud. We allow our own fleshly concerns for correctness undermine the Gospel.
Tim got this and he never gave in to church pressure. He was far more concerned with walking the walk than talking some talk, more concerned with loving than pontificating. Nothing distracted Tim from the simplicity and profundity of the Gospel. Period. And no doubt, nothing ever will.
Tim is still around, serving Christ wholeheartedly. He has moved on from that church to another, but he continues to pour into the lives of youth.
Now in his sixties, his health deteriorated from diabetes and hours of dialysis each day, you would think he has slowed down, but he hasn't. He still wears sleeveless T-shirts (a story for another time), talks boisterously, doesn't follow the rules, and tells the best stories.
He recently told a story that encapsulates him and his love for God…
Tim was attending a church renewal meeting. A lady approached him and said, "It seems like Christianity isn't that hard for you."
Tim responded, "Yeah, I skip all the hard parts."
I want to skip the hard parts, too. I want to be washed anew with the beautiful simplicity of the Gospel and Jesus' love for each and every one of us. If people roll their eyes or chuckle at my "ignorance," then so be it. If I were still trying to please man, I wouldn't be a slave of Christ. Or, as Paul put it to the Corinthians:
"But I am afraid that, as the serpent deceived Eve by his craftiness, your minds will be led astray from the simplicity and purity of devotion to Christ."
What has ever distracted you from the simplicity and profundity of the Gospel? Have you ever struggled with a particular theological doctrine? How did that help or hurt your relationships with others in the Church?
If you are interested in donating to Charity Water, one of the best charities out there, please visit their site. Please leave a comment below letting me know that you contributed to the Rally to Restore Unity. Blessings and fist pound.