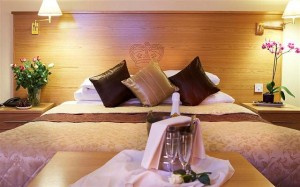 This guest post by Antwuan Malone is asking the question: Can you be Christian, single and sexy? Likewise, I tackle this "sexy" question over at his blog. Head  on over to read my perspective, as well.
I wonder how Jesus feels about the way we dress today? Back in the day, Jesus probably rocked some sandals. What would he wear today? Jeans and a Tee? Khakis and a polo? A suit? Leather pants?
Would Jesus go swimming? And if so, would he finish P90x first, or do some pushups to, you know, make sure his pecs had a little "pop?"
Did Jesus ever have a crush? Ever care about being attractive, about being sexy?
I know. We can't answer those questions. And frankly, it feels a wee unfair to even ask. Scripture doesn't show Jesus concerned with girlfriends or attracting women, ever. I guess a wife and kid wasn't in the plans for him (and for good reason).
But if that's the case, what can Jesus teach us about attracting the opposite sex? How would Jesus respond to the question of whether it's okay for single Christians to be sexy?
Obviously, I can't say for certain, but I'll give it a try. Let's begin with what "being sexy" even means?
I'd say "being sexy" is appealing favorably to the sexual preferences of men and/or women. Being sexy grabs someone's sexual attention and produces sexual desire.
So maybe it's better to ask if it's okay to be desired? Or to want to be desired? Or to try to get people to desire you… sexually? Most of you will probably say no. But me, I'm not so sure. I see desire as a core element to who we are, even relationally.
Perhaps I'm treading a thin line here, but I don't see most desire as bad. And, as a form of desire, I don't think sexual attraction is bad either. While Christians should stop well short of overemphasizing sexuality as the main means of attracting a mate, we should also realize how silly it is to think we can turn off our sexual attractiveness receptors at will.
Said more simply, if I like brunettes with green eyes, then I will always notice a nice looking brunette with green eyes. And maybe, on some primal, physical level, desire her. Sexually. Is that desire the same as lusting? And if so, then we must ask whether Christians should purposely position themselves to be sexually desired, to be lusted after.
Again, "No!" is likely the answer. But I'd challenge by offering the proper splitting of hairs between lust and desire. The two aren't equal.
It's perfectly normal to desire chocolate cake while on a diet, to recognize the inner yearning for cheaty chocolatey goodness. But it's illogical to assume being on a diet means chocolate cake doesn't even look delicious, or that it isn't at all tempting. On the contrary, the diet probably makes it more so.
But that desire is deniable. Refutable. Controllable.
Lust is different. Lust is desire squared. It's desire out of control, desire waiting to act on its momentum. Desire not mastered, untamed, unyielding. Lust is opportunistic and ambitious, waiting for fulfillment like a lion waiting to pounce on its prey.
Lust is what Jesus spoke of in Matthew 5:28, saying"…whosoever looketh on a woman to lust after her hath committed adultery…" To lust here places intention, and thus sin, on the person doing the lusting. The verse could be paraphrased, "Whoever seeks women to lust after has already committed adultery…" The problem, then, is theirs.
Yet, at the same time, we are not free to lead others into lust. While we are free to be confident, and to express style and care for our appearance, we must also be careful about flaunting our sexuality to the world. Truthfully, if you've got it, you don't have to flaunt it. You can just dress it nicely.
So me, I'd stop short of saying sexiness equals lust.  Sexual desires and attractions are as natural as our appetite for food. Thus, a  single Christian man or woman can be sexy, maybe even should be in some cases, but that sexiness is not, and should not become an occasion for men (or women) to stumble… at least on purpose.
Does sexiness equal lust?  Why or why not? Do you think you can be single, Christian and sexy?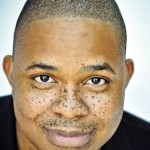 Antwuan Malone is a freelance writer and blogger at
www.antwuanmalone.com
: Candid Christianity. There he likes to engage in relevant Christian conversation about challenges facing the church both from within the church and outside of it. To read more from Antwuan, check out
this great post.