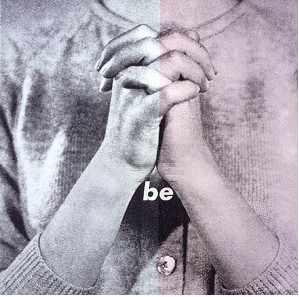 Last Wednesday on He Said/She Said I posed the question: What makes a man worthy of marriage? A lot of you weighed in on the subject, mostly men in fact. I determined that in order for a man to be worthy, he has to actually be a man. Then I listed three qualities that I think make a man a man, man (I love those Old Spice commercials, sorry).  This week the question goes out to all the ladies:
What makes a woman worthy of marriage? Is it her good looks? Oh, I sure hope not. Is it her mothering skills? The way she cooks, cleans, or says "Yes, honey"? If so then I am in trouble.
I was mulling over this question. It seemed so much harder for me to answer. I was talking over the topic with my husband and he said this:
Just like men need to be men in order to be worthy of marriage women need to not be men, to be worthy of marriage.
Huh? "Yes, that's right," I thought. Women need to stop trying to be men if they are to be worthy of marriage. Here's why: The "F" word.
That's right, I'm talking about feminism. The brand of feminism that the world has sold women is an empty promise, where women believe that liberation comes from needing no one (especially a man). This quite by G.K. Chesterton which sums it up so beautifully:
[Feminism] is mixed up with a muddled idea that women are free when they serve their employers but slaves when they help their husbands."
The woman's liberation movement has convinced many women, that being a wife is a less than desirable goal and should in fact, be avoided. The lie they have exchanged marriage with, is as Chesterton points out, a career. The result is women trying to act like men, perform like men, compete with men and be men.
Before anyone gets in a tizzy let me explain too that being a worthy wife does not somehow mean you cannot have a successful career. I am in no way suggesting that women stay home fanning their husbands whilst feeding them grapes. What I am saying however, is that a woman must acknowledge her God-given role as a woman both at home and at work.
So what causes so many women to substitute the role they were born to play with something less than? I think in part it is a trust issue. Many women do not trust their husbands to be men so they attempt to control and manipulate their marriages. They try to wear the pants, so to speak. Some of that mistrust is manifested towards God because in trying to "be the man" women are not trusting that God can help their husband to be that man instead.
And ladies we know what our role really looks like. I know many of us are tired of hearing about and reading about the Proverbs 31 woman. She seems annoyingly perfect and impossibly holy. The truth though is that God gave her to us as a model and not one we are expected to achieve in a year or a season but over a lifetime.
We are told in verse 23 that "Her husband is respected at the city gate, where he takes his seat among the elders of the land." In order for a man to be well-respected, his respect must start at home with his wife. A respectful wife comes out of a woman joyfully receiving her role as wife and allowing her husband to receive his role as a man, also.
The Proverbs 31 woman was an entrepreneur, a savvy business lady, "clothed with dignity and strength", well-dressed and well-liked. Sounds like my kind of girl. More than anything though, I think she was content and felt empowered to be a woman. She did not sit around trying to think of a way to compete with men, control her husband, or compare herself to anyone else. She was a woman through and through, worthy of not only marriage but praise as well.
Do you agree or disagree with what makes a woman worthy of marriage? What do you think are necessary characteristics for a wife? How have you seen the "F" word warp the role of women?
post image from here